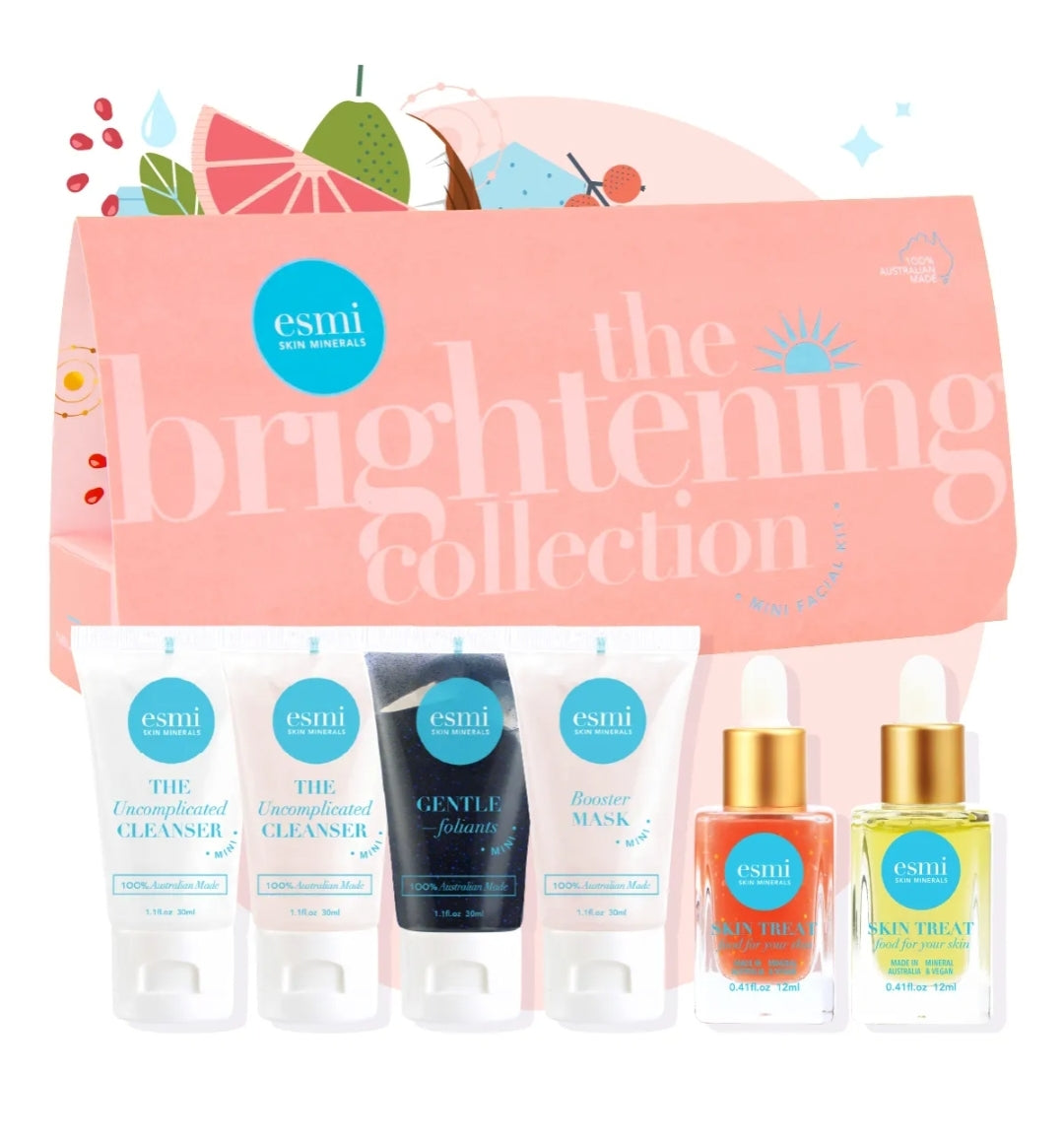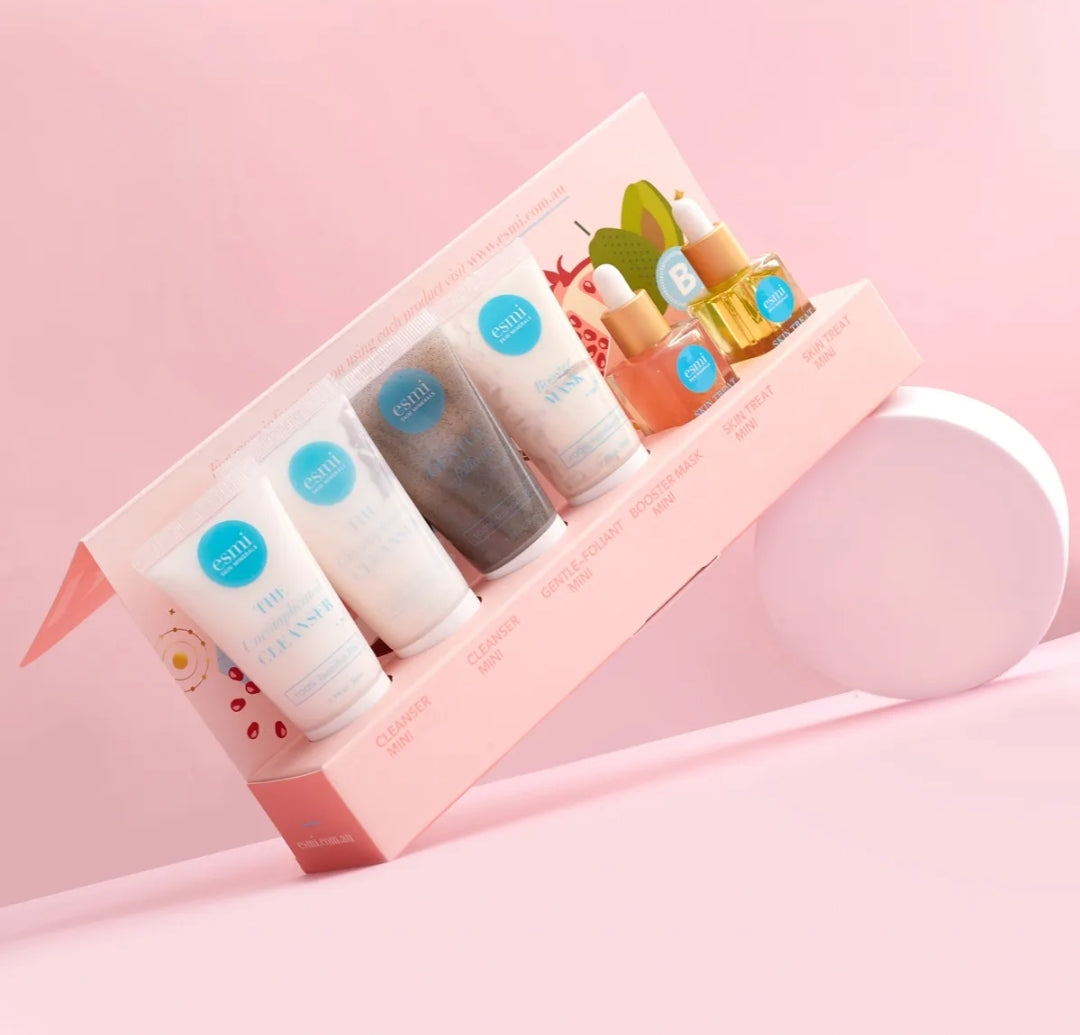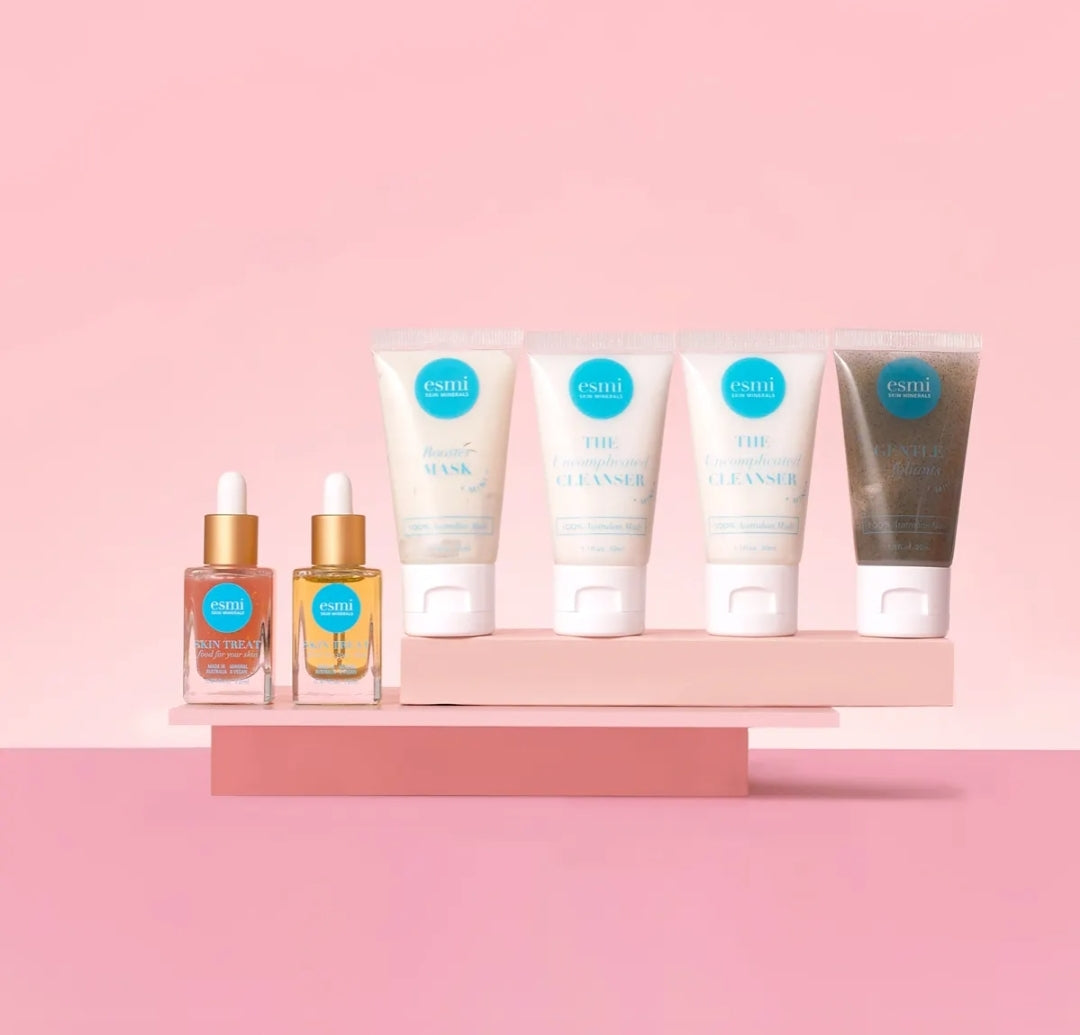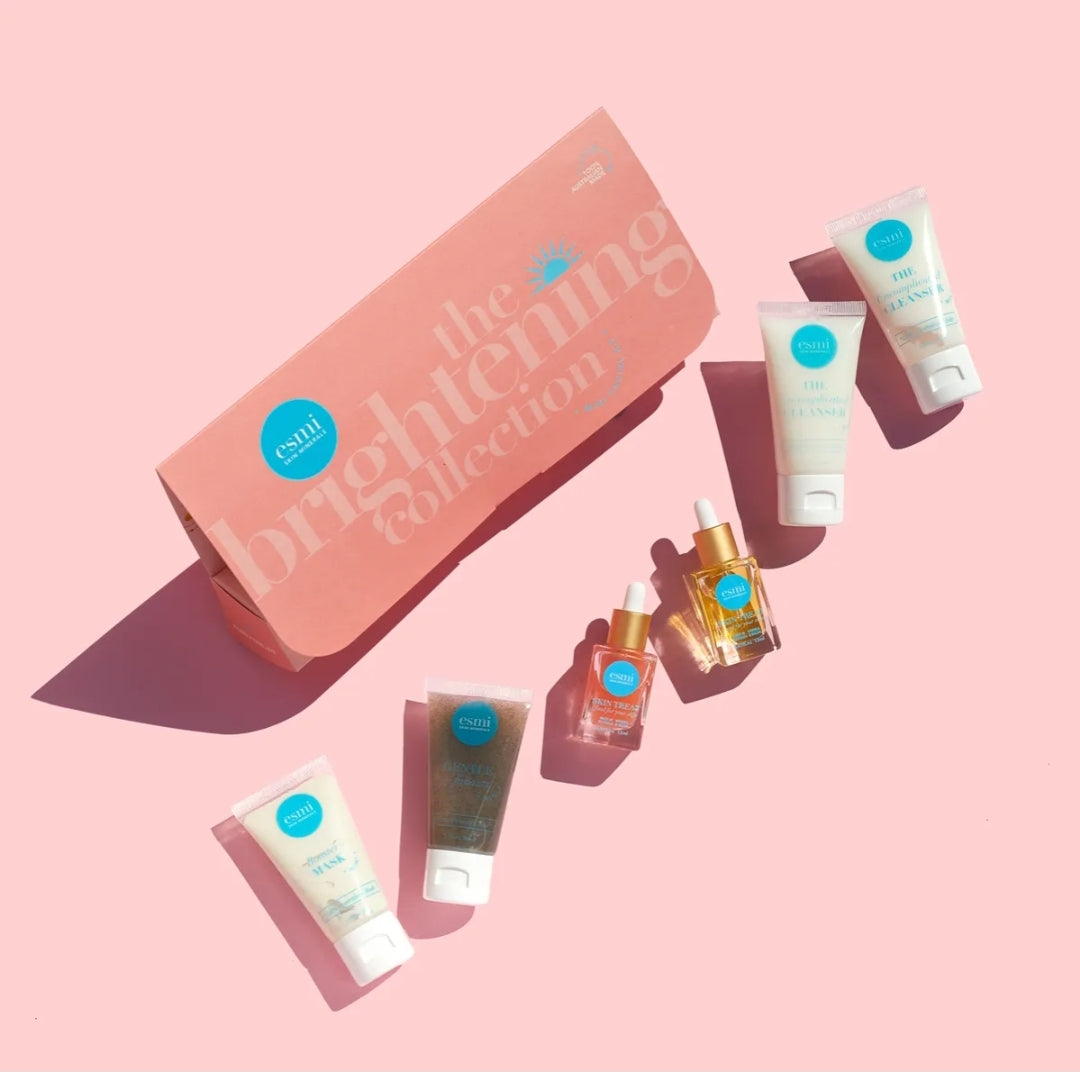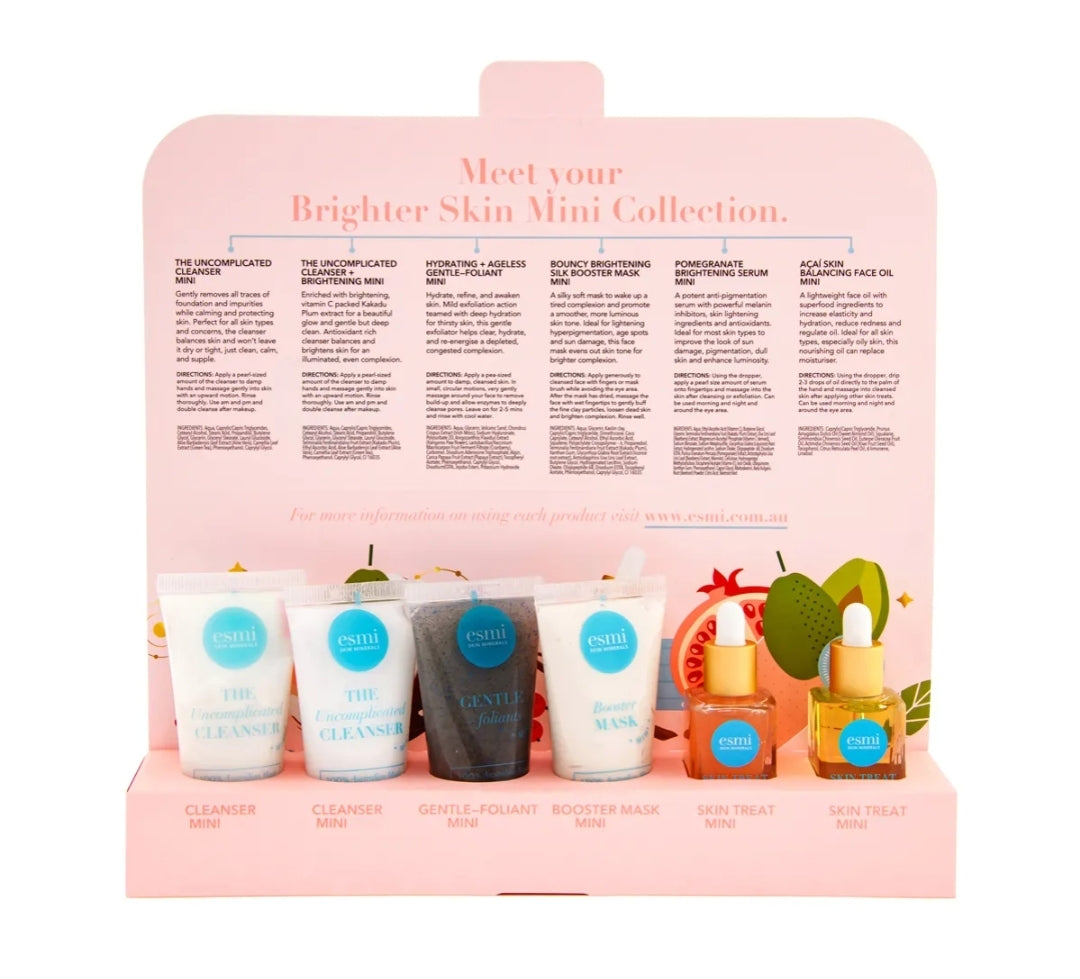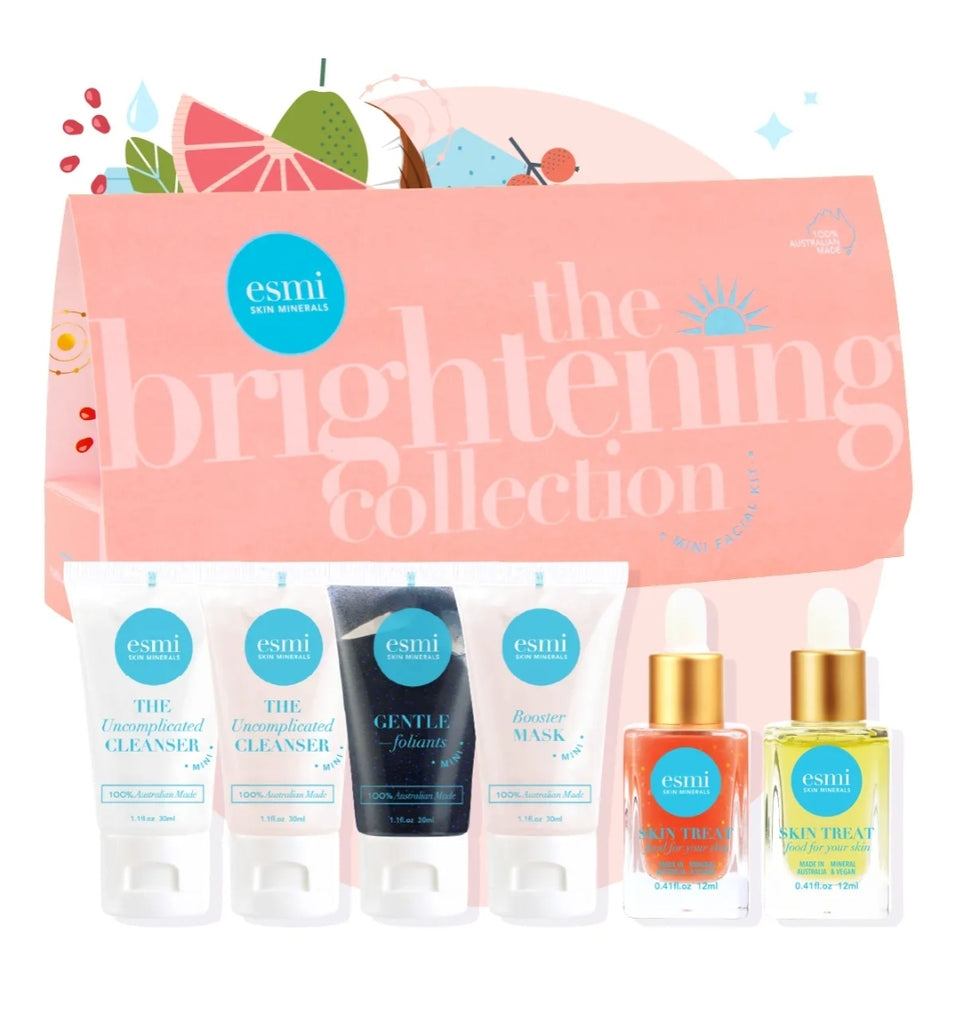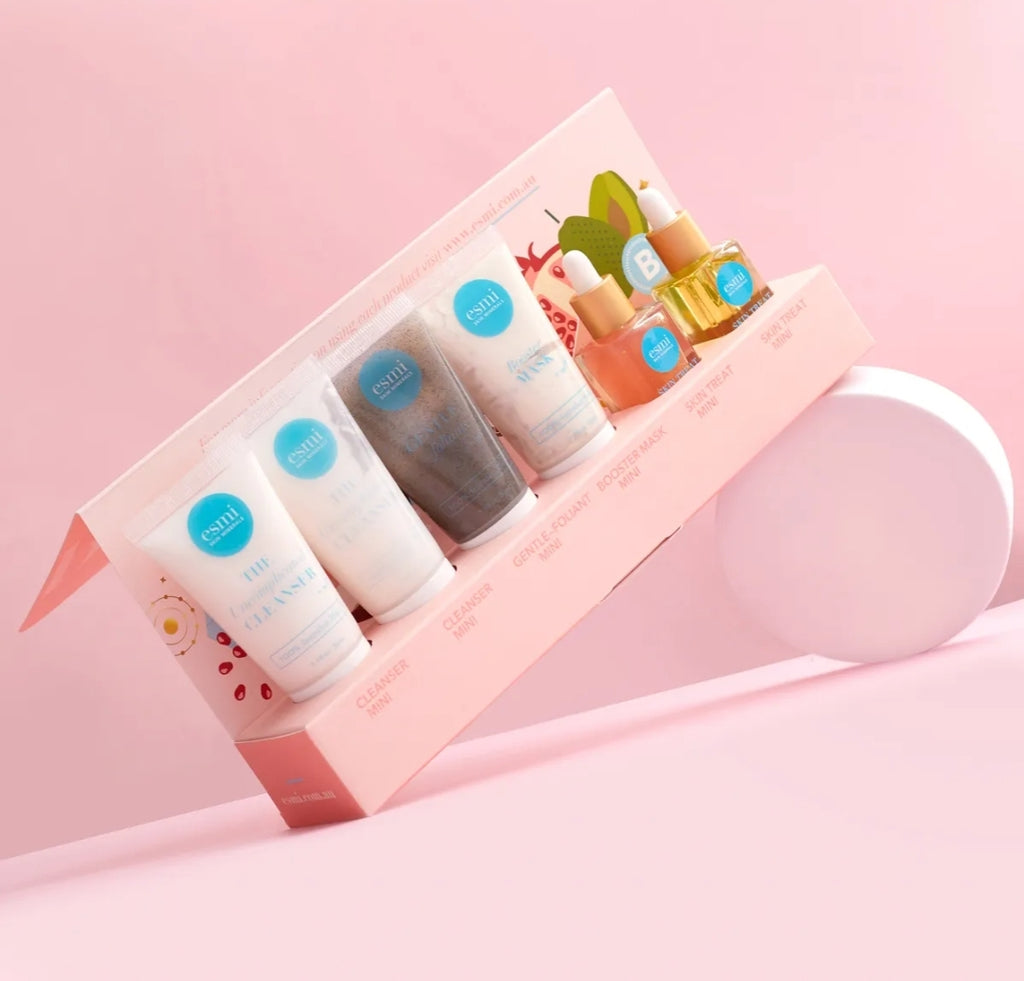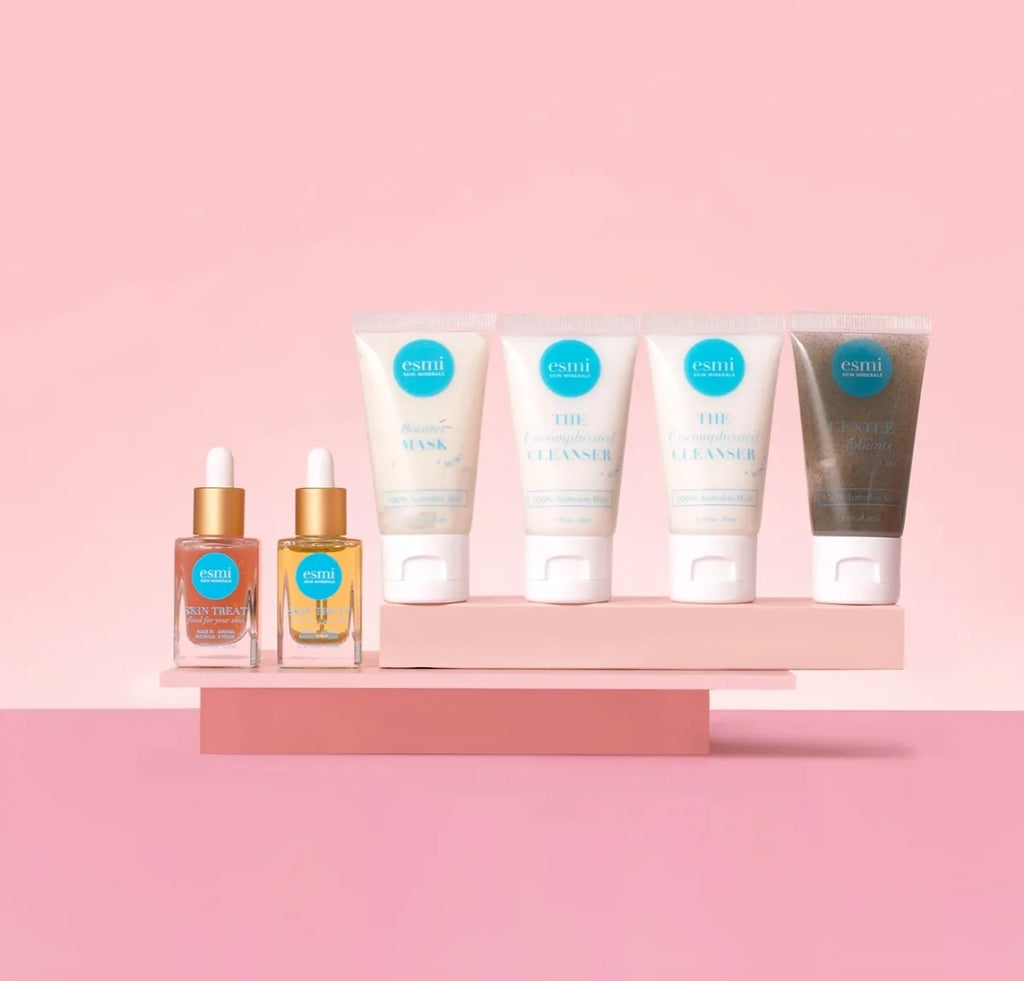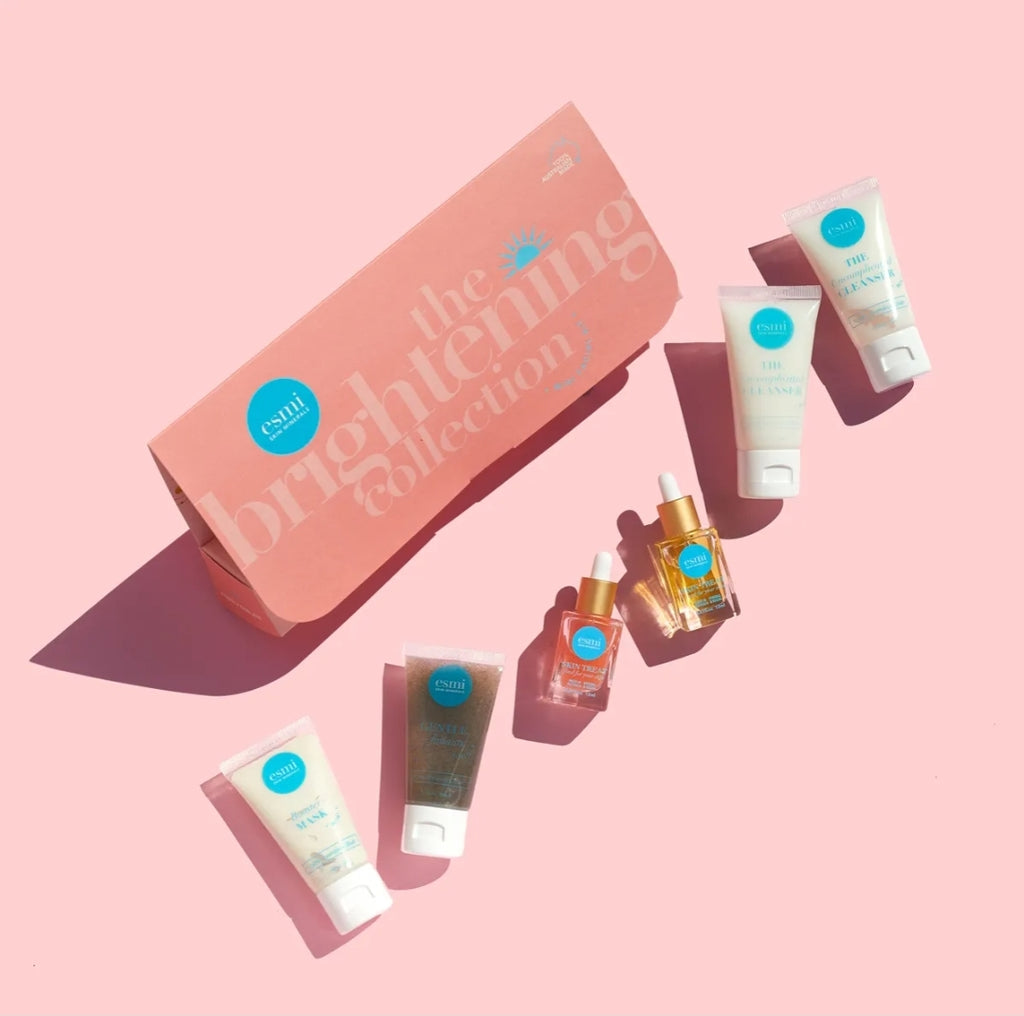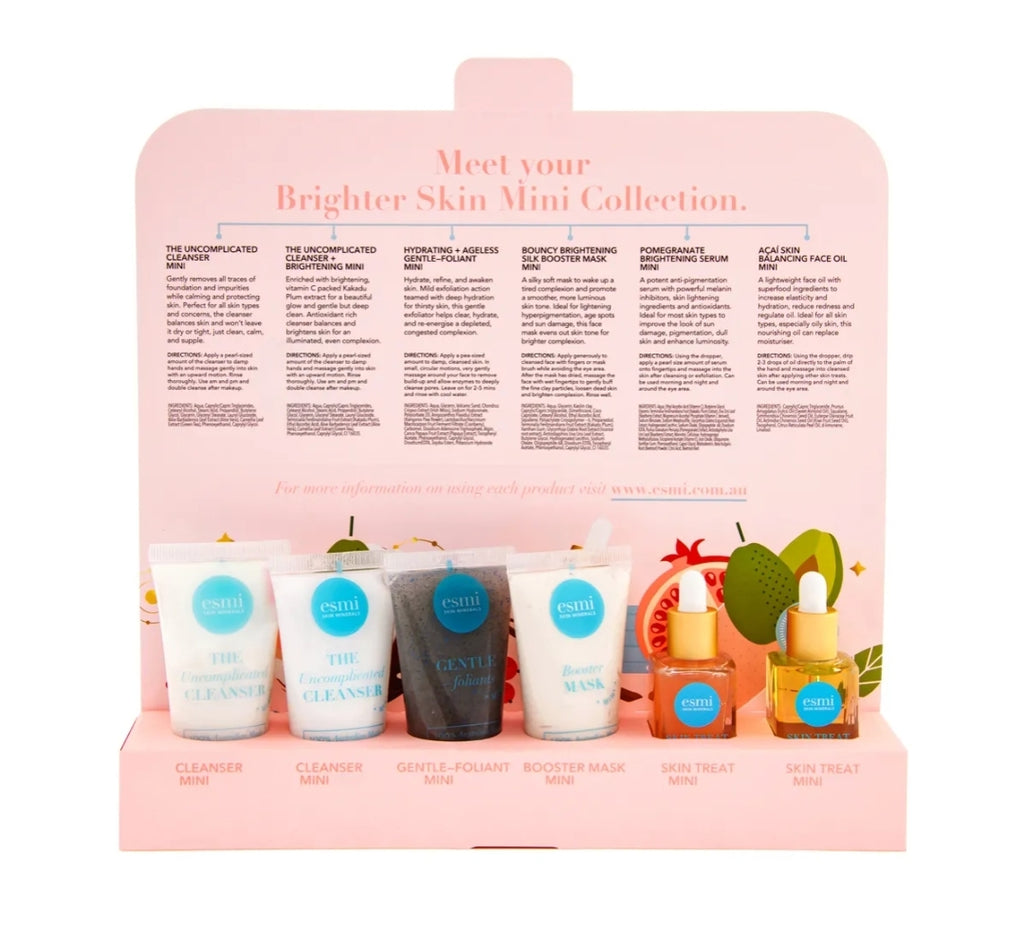 On Sale
Esmi The Brightening Mini Collection
Brighten your skin with the esmi Mini Facial Collection.
Pigmentation can sometimes be a tricky and stubborn concern to treat, but with a great skin care routine you can certainly assist the appearance and brighten your overall complexion.
Pigmentation is caused by an increase in melanin—the natural pigment that gives skin its gorgeous colour. Too much melanin can cause spots or darker patches of skin. Can be from sun, age, hormones, pregnancy or inflammation.
Focus on:
- A TARGETED REGIME
- BRIGHTENING OF OVERALL COMPLEXION
- NUTRIENTS FOR STRENGTHENING + WELLNESS
Feed your skin with powerful natural skin lighteners:
- VITAMIN C brightening + lightening
- KAKADU PLUM potent source of vitamin C
- BEARBERRY reduces melanin production
- LIQUORICE antioxidant + anti-inflammatory
- ACAI OIL powerful, anti-ageing and nourishing
Includes: 
- Uncomplicated Cleanser Mini 30ml
- Uncomplicated Cleanser plus Brightening Mini 30ml
- Hydrating and Ageless Gentle Foliant Mini 30ml
- Bouncy Brightening Booster Mask Mini 30ml
- Pomegranate Brightening Serum Mini 12ml
- Acai Skin Balancing Oil Mini 12ml