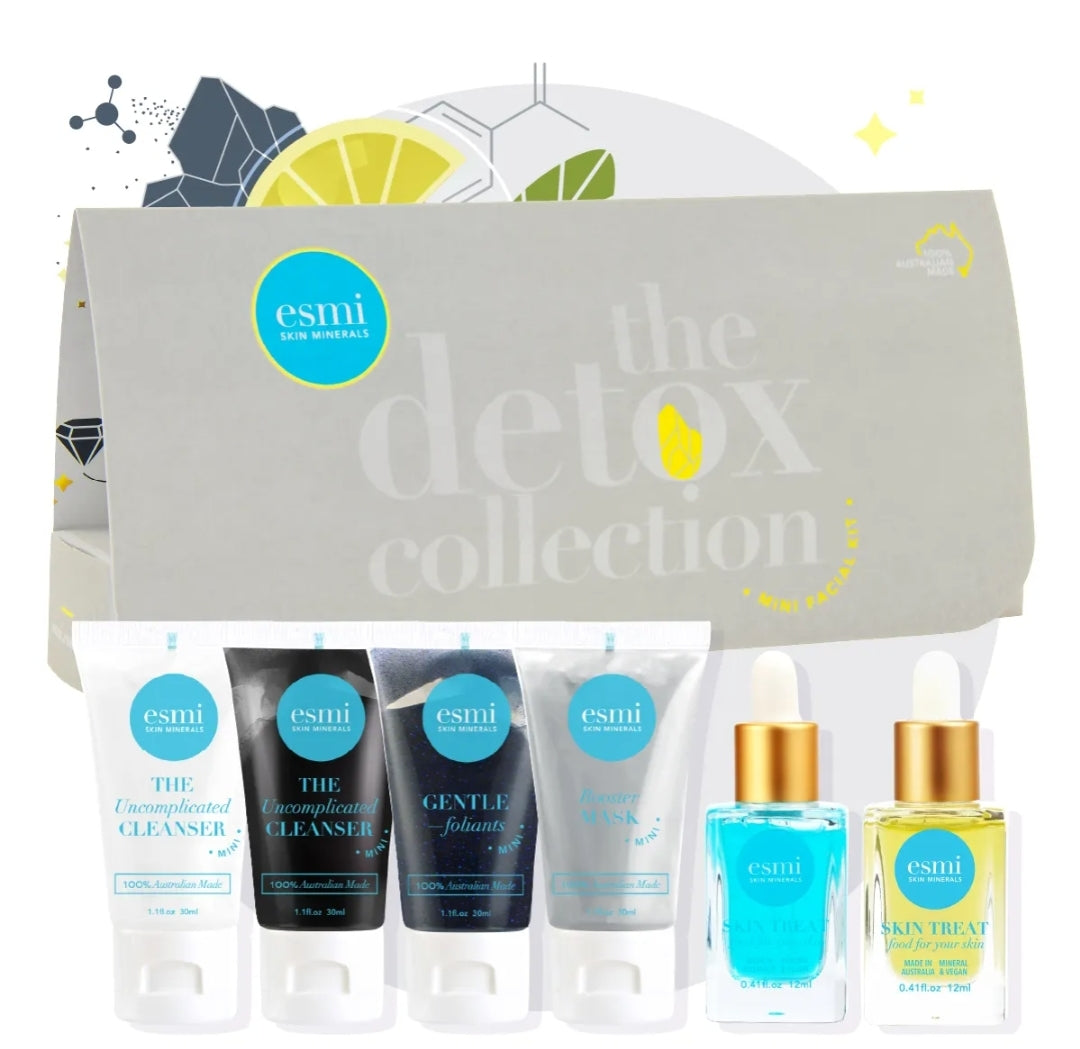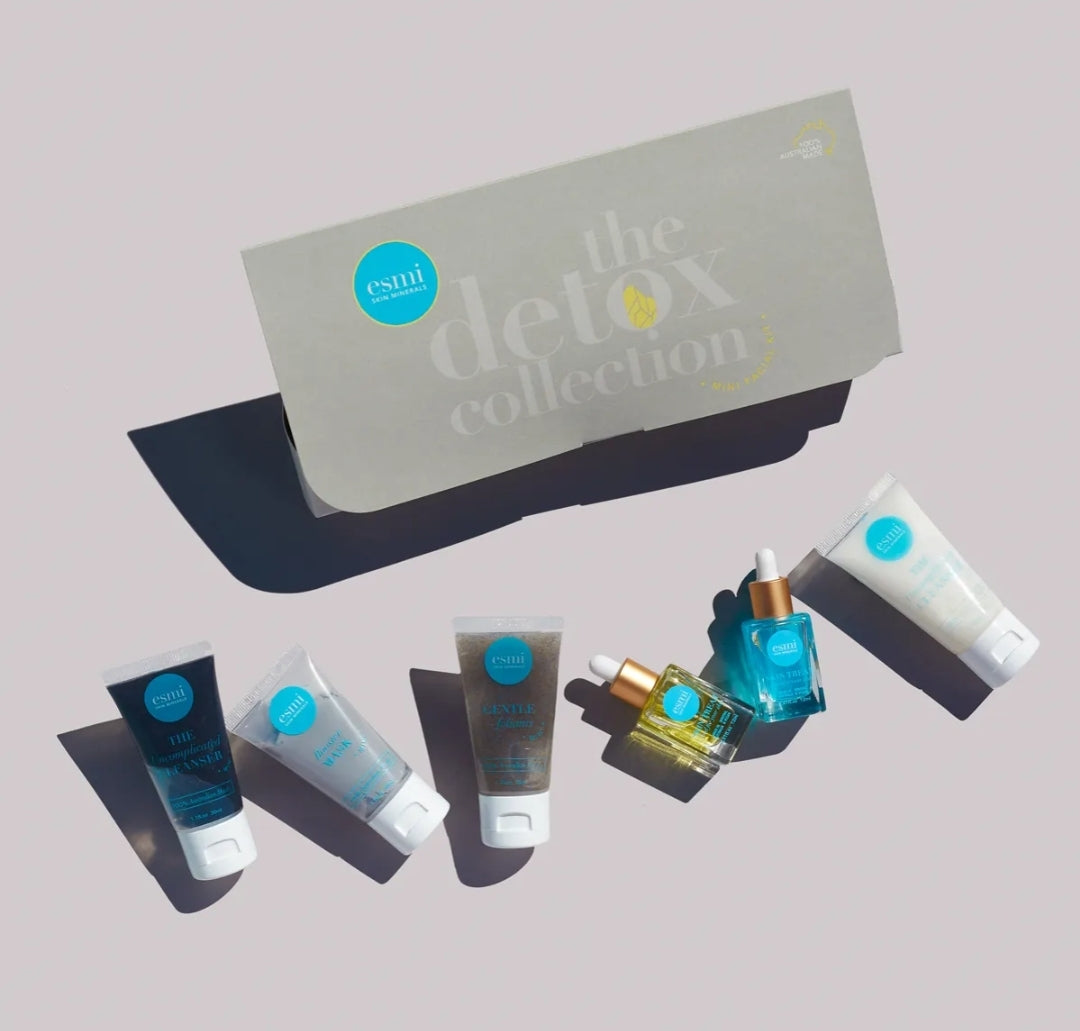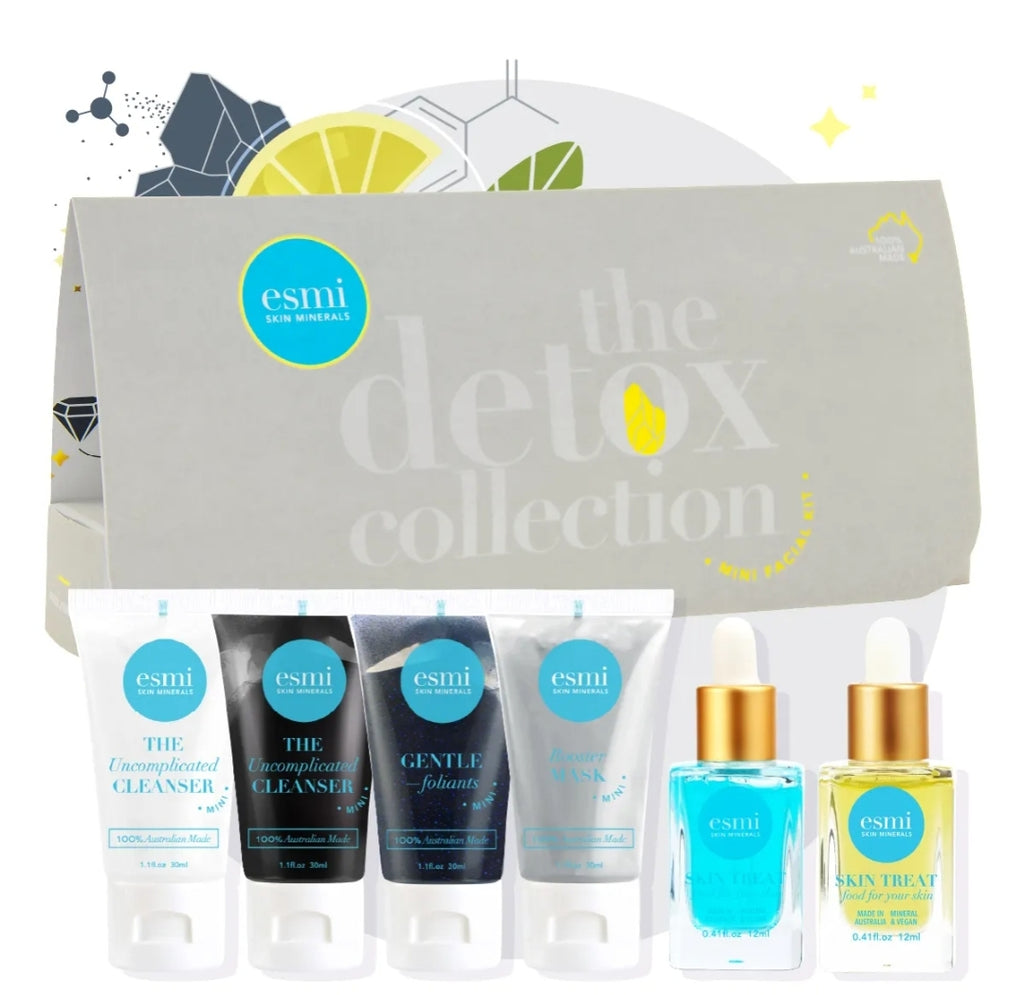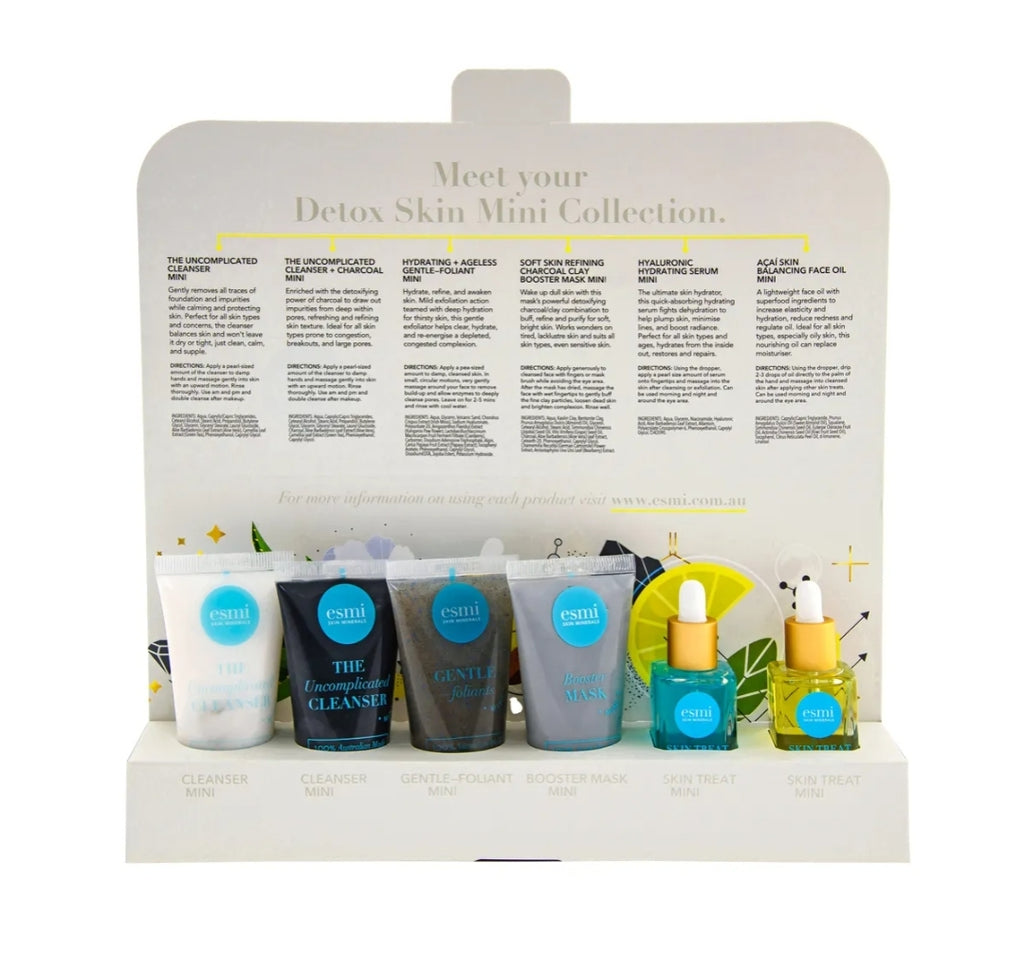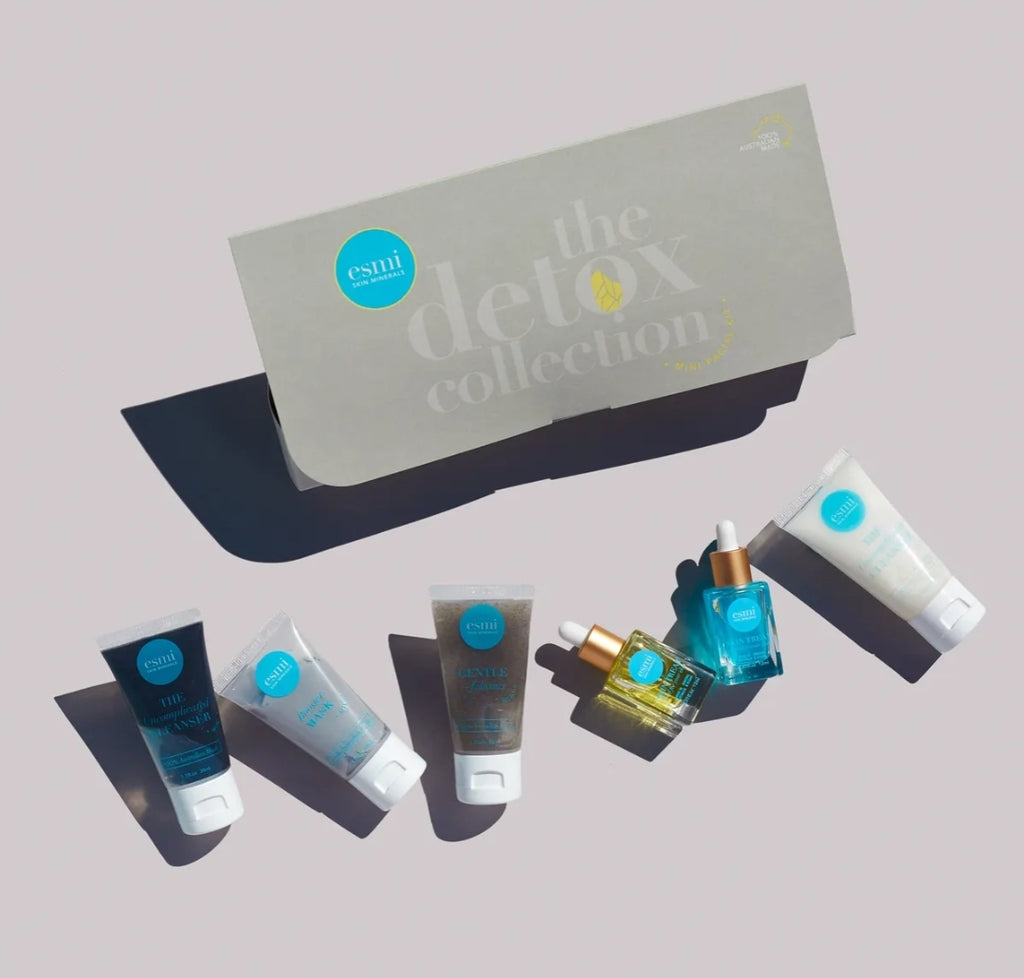 On Sale
Esmi The Detox Mini Collection
Refine and purify with the esmi Mini Facial Collection.
Congested skin treatments focus on keeping pores clean and refined. The most effective congested skin care keeps pores clear without damaging the surface of the skin.
Does your skin feel bumpy and uneven? It's likely you have congested skin. Congested skin is characterised by the appearance of pores clogged with a combination of oil, dead skin cells, dirt, and other debris. Clogged pores can become blackheads and whiteheads if not treated.
Focus on:
- DEEP CLEANING + GENTLE HYDRATION
- KEEPING PORES CLEAN AND REFINED
- STRENGTHENING OF THE SKIN BARRIER
Feed your skin with detoxifying and moisture boosting ingredients:
- GLYCOLIC ACID potent exfoliator
- ACTIVATED CHARCOAL anti-fungal + antibacterial
- BENTONITE & KAOLIN CLAY draw out toxins
- HYALURONIC ACID boosts skin hydration levels
Includes: 
- Uncomplicated Cleanser Mini 30ml
- Uncomplicated Cleanser plus Charcoal Mini 30ml
- Hydrating and Ageless Gentle Foliant Mini 30ml
- Soft Skin Refining Clay Booster Mask Mini 30ml
- Hyaluronic Hydrating Serum Mini 12ml
- Acai Skin Balancing Face Oil Mini 12ml