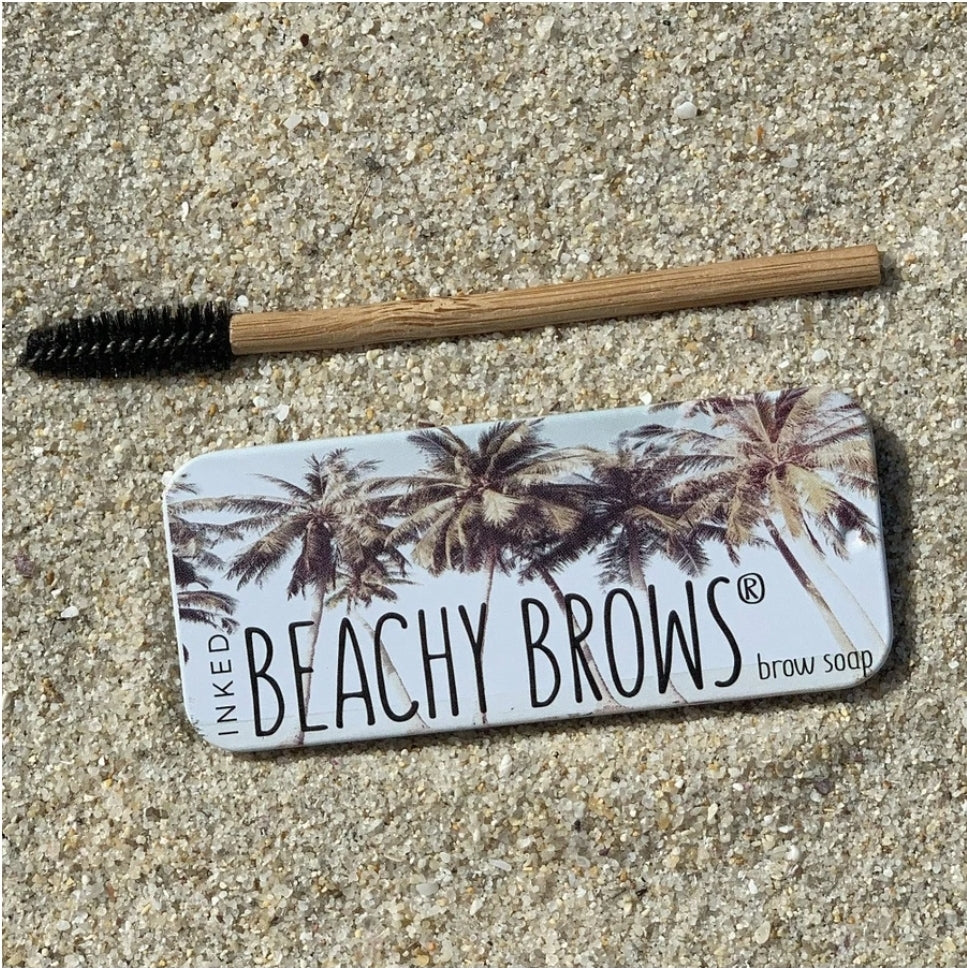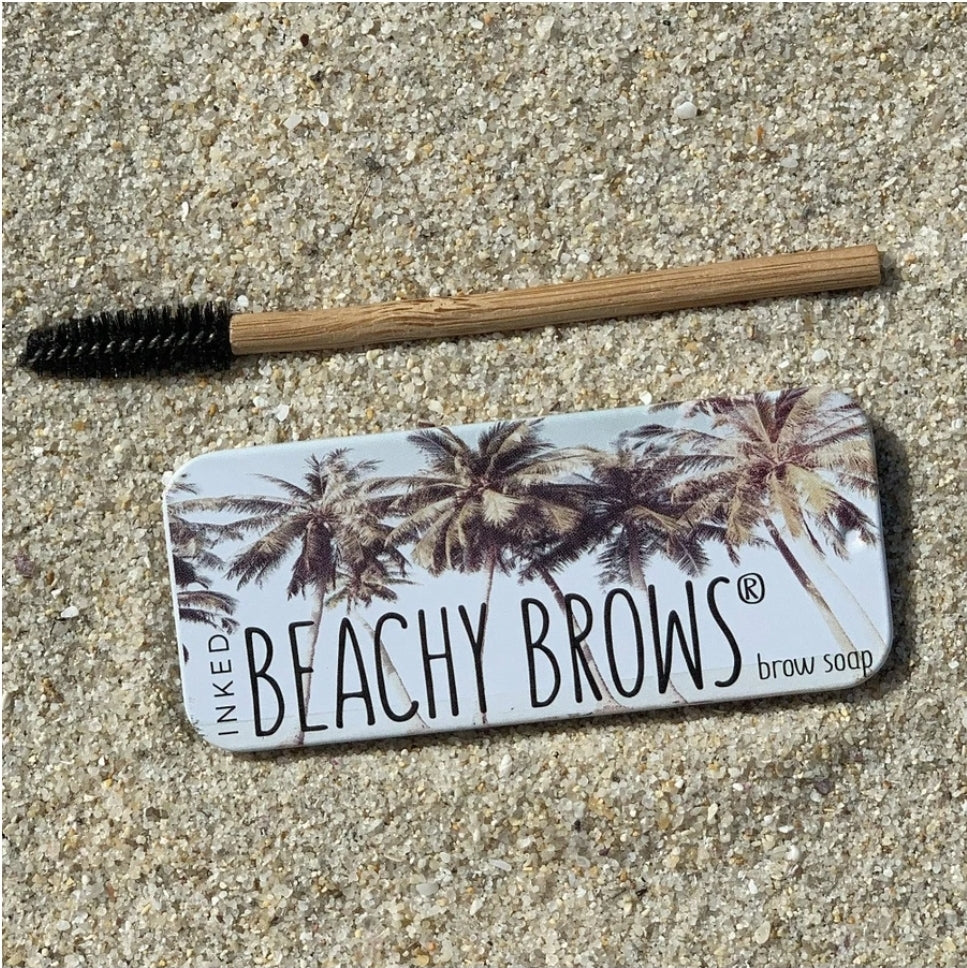 On Sale
Beachy Brows
Naturally fuller, thicker eyebrows
Beachy Brows™ is a clear setting product that when brushed through the natural eyebrow adds thickness, volume and texture.
Beachy Brows also nourishes and conditions the Brows therefore promoting healthy hair growth!
Vegan friendly - cruelty free - made in Australia
Applicator Bush included
Brow Styling Brush - SOLD SEPARATELY 
28grams 
Directions: Wet your brush with water and rub it over the surface of the soap, then brush through your brows upwards until your brows are fluffy, full and beachy. Pencil or other brow products should be applied before the soap.
Ingredients: Aqua, Glycerine, Sorbitol, Sodium Stearate, Sodium Laurate, Propylene Glycol, Sodium
Oleate, Sodium Myristate, Sodium Chloride, Cocos Nucifera (Coconut) Oil, Aloe Vera Gel, Glyceryl
Laurate, Cocamidopropyl Betaine, Sodium Thiosulfate, Sodium Citrate, Citric Acid, Trisodium
Sulfosuccinate, Pentasodium Penetate, Tetrasodium Etidronate.