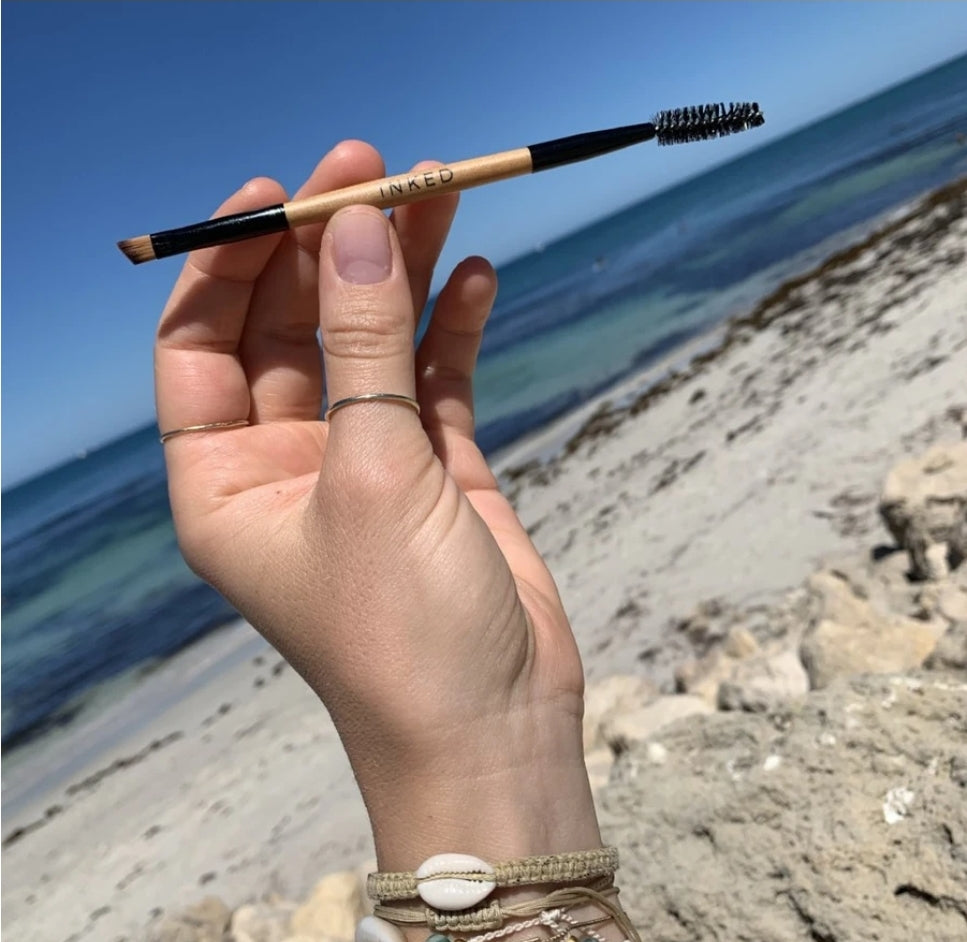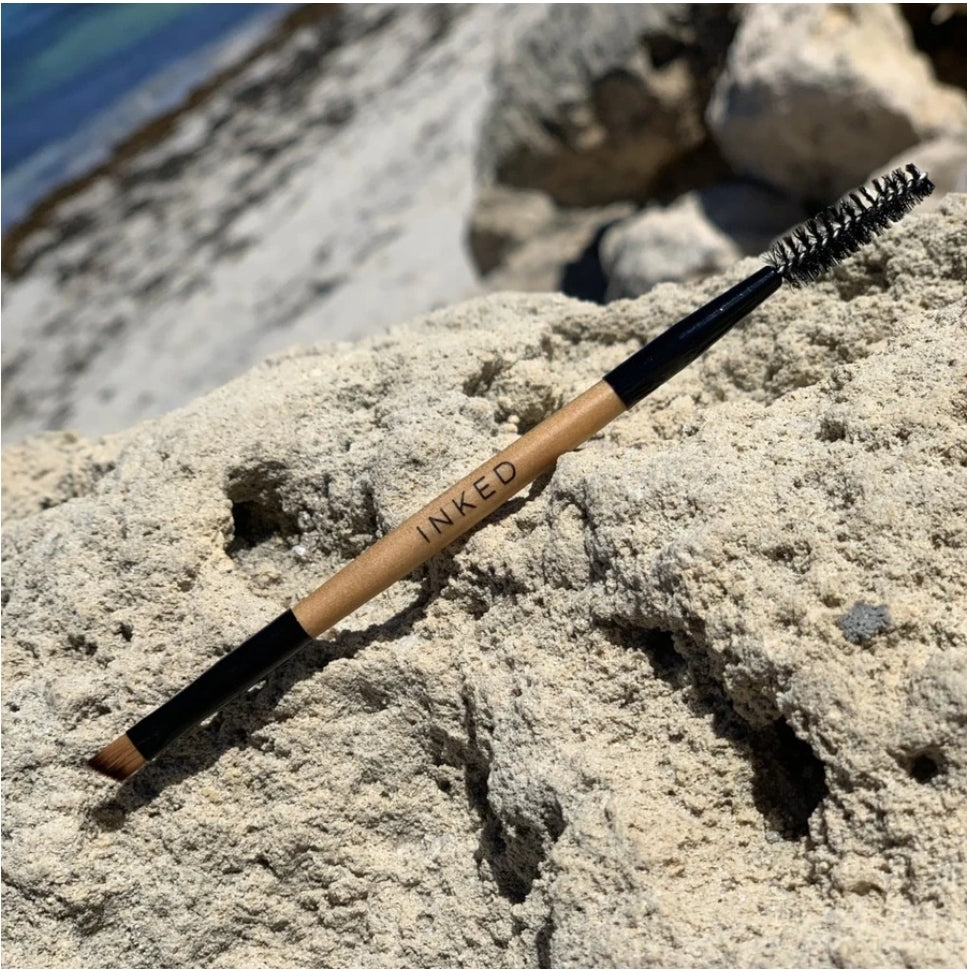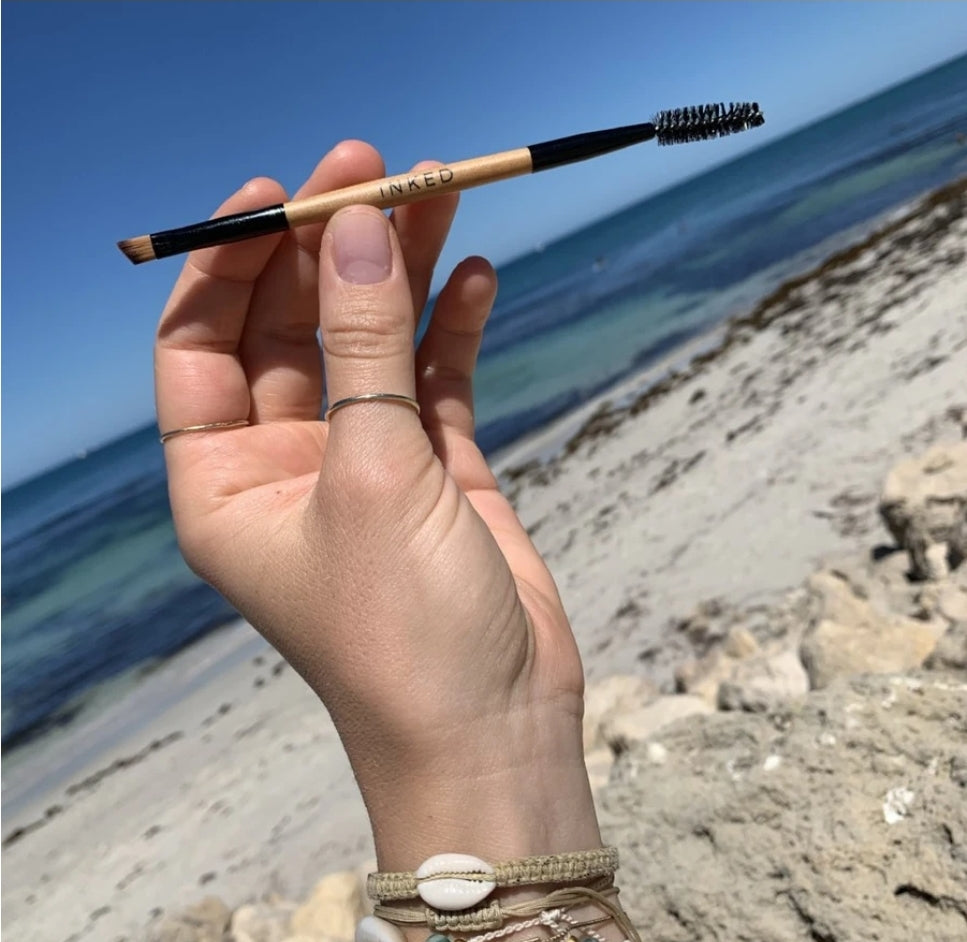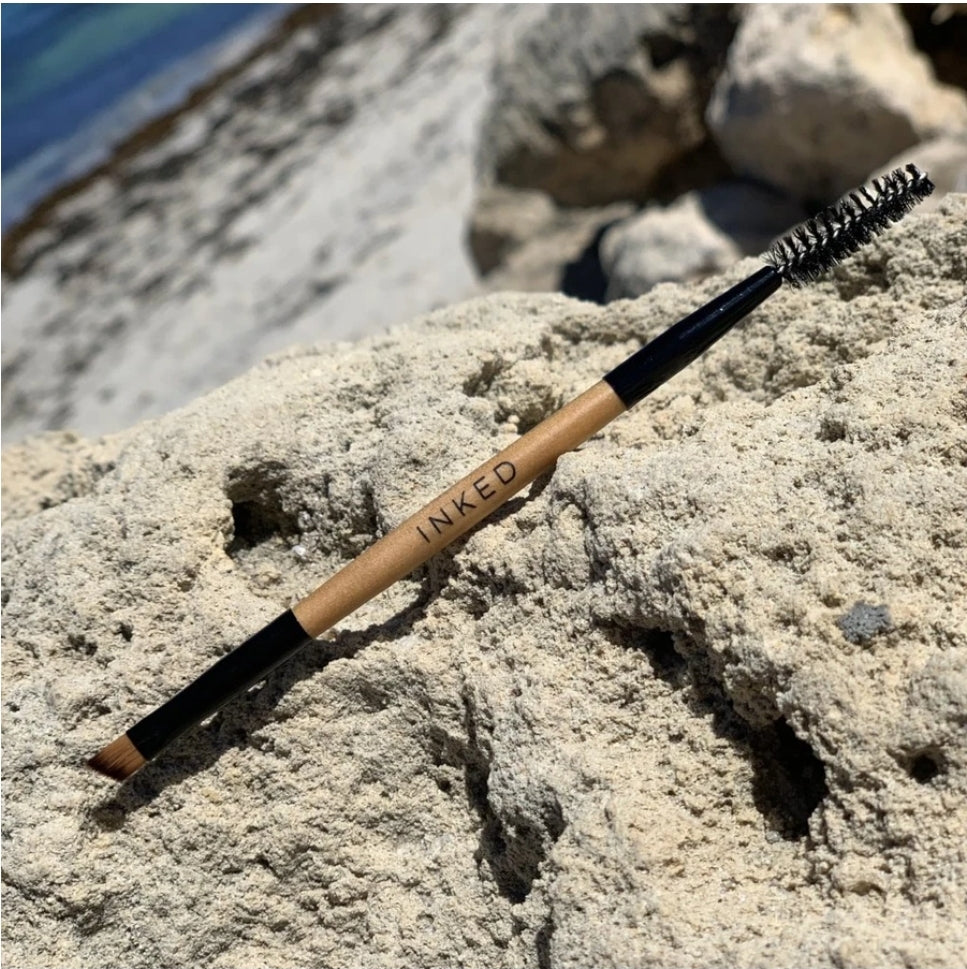 On Sale
Beachy Brows Dual Brow Brush
Inked Dual Brow Brush combines two Cosmetics Application tools in one. Use the angled brush to apply your Inked Brow Balm giving a beautiful hair stroke effect or just to evenly distribute the product through the Eyebrows and then use the brow brush 'spoolie' end to individually comb the strands giving a truly dimensional natural effect and to style into position. 
Brush sold separately does not include a Brow Balm. 
Made with synthetic fibres.