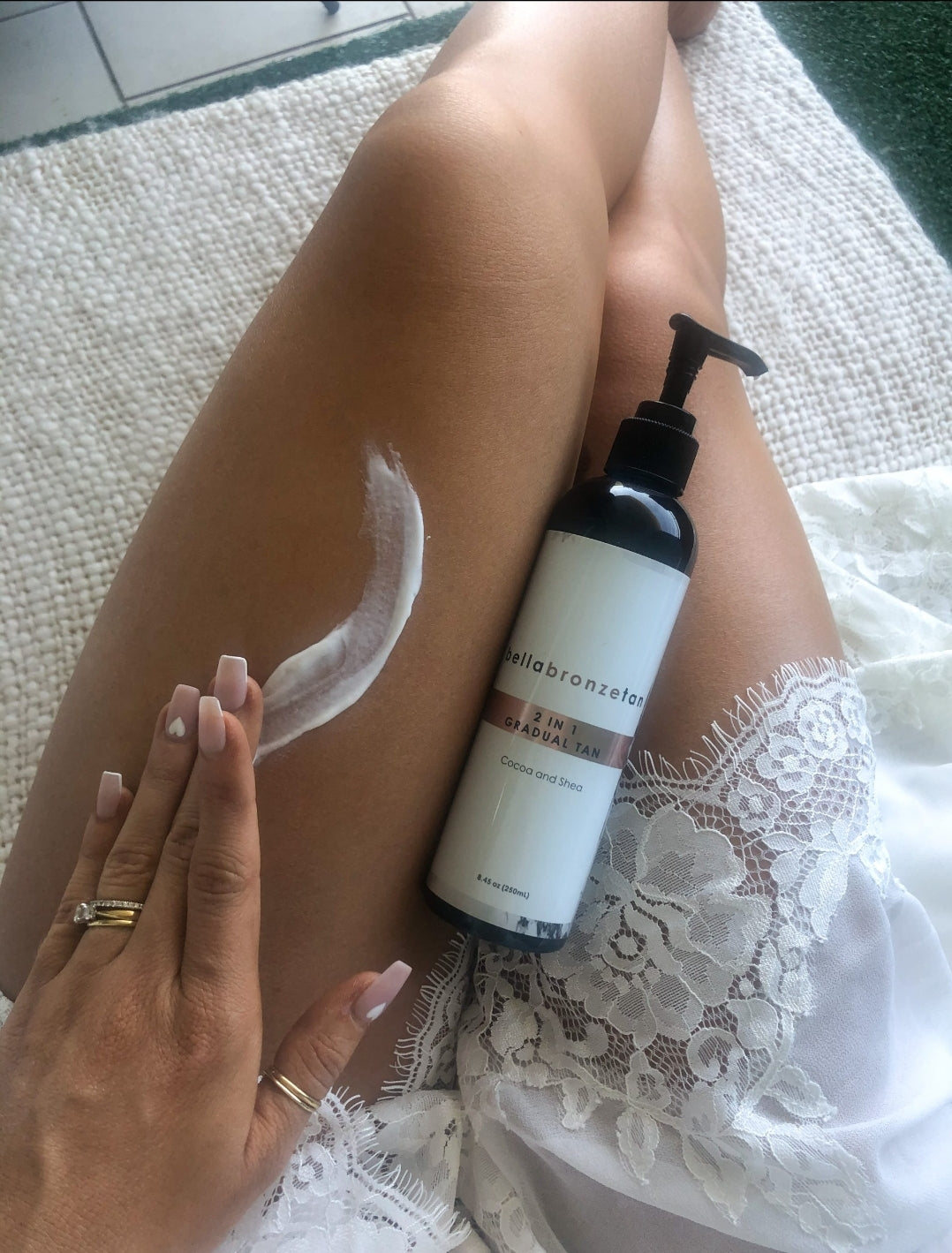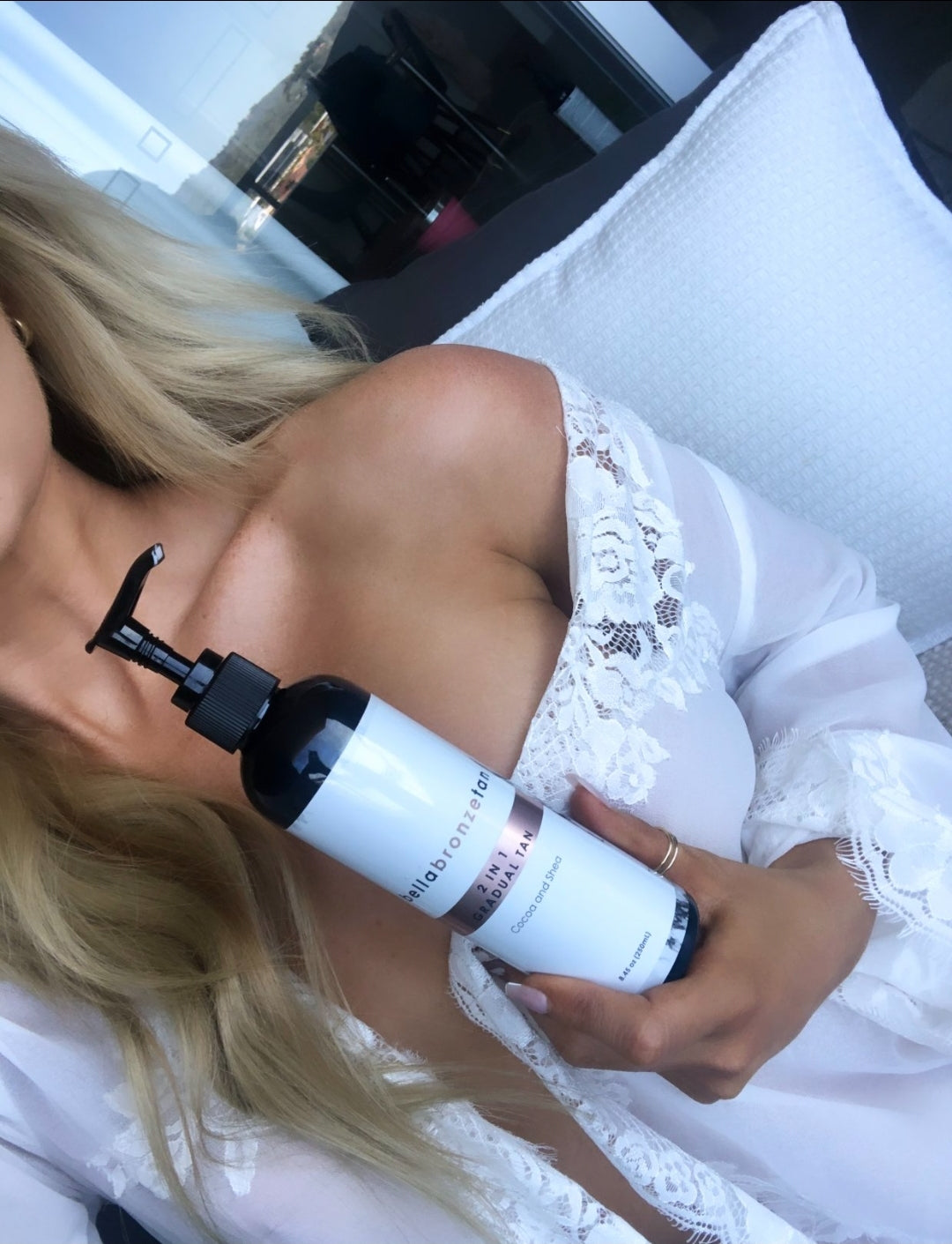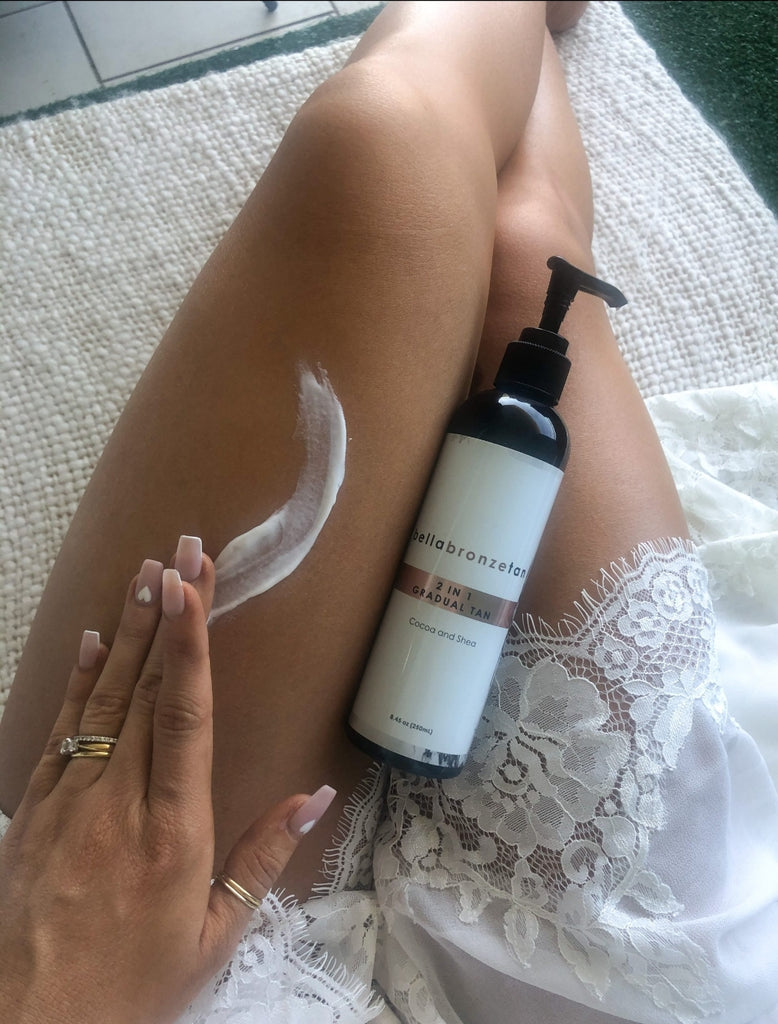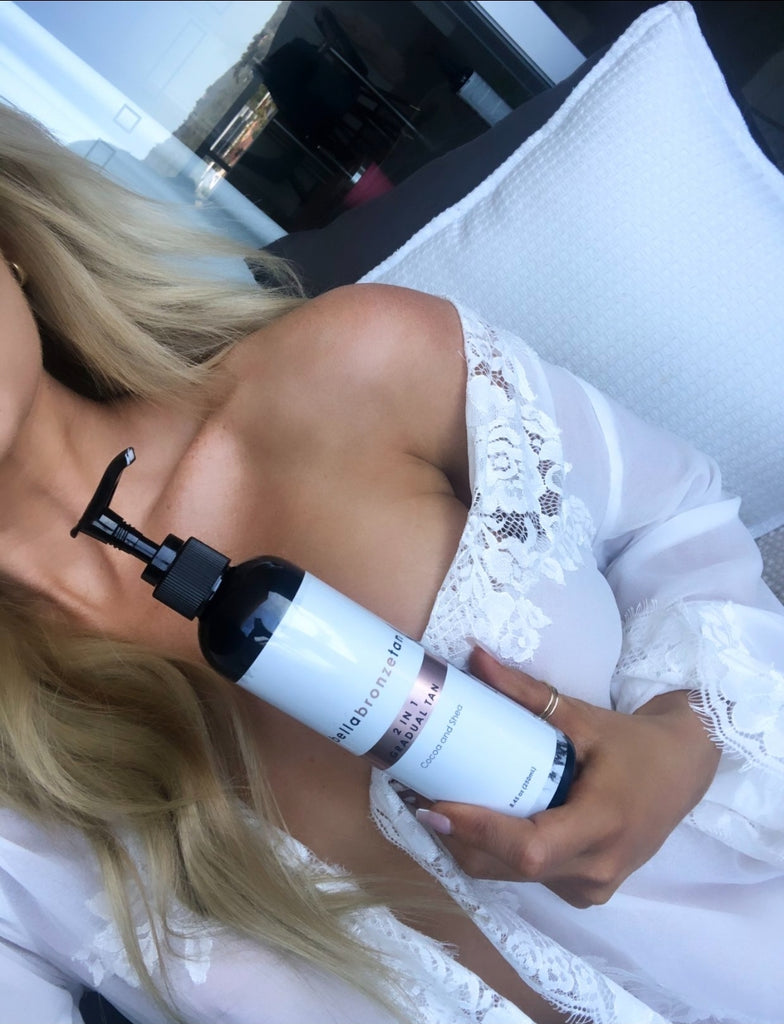 On Sale
Bella Bronze 2 in 1 Gradual Tanner
Our 2 in 1 Gradual Tanner is a must for your beauty cupboard and routine! The blend containing natural DHA  has been designed to not only nourish your skin whilst you build colour gradually day to day, it also extends the depth and longevity of your spray or self tan.
You will receive maximum hydration thanks to our combination of avocado, rosehip, grape and jojoba oils plus goji berry extract and shea butter. Suitable for use on all skin types, including sensitive, dry and mature.
To build tan: Use once daily until desired colour is achieved.
To extend tan: use every second, we recommend using our Hydrating Body Moisturiser on other days.