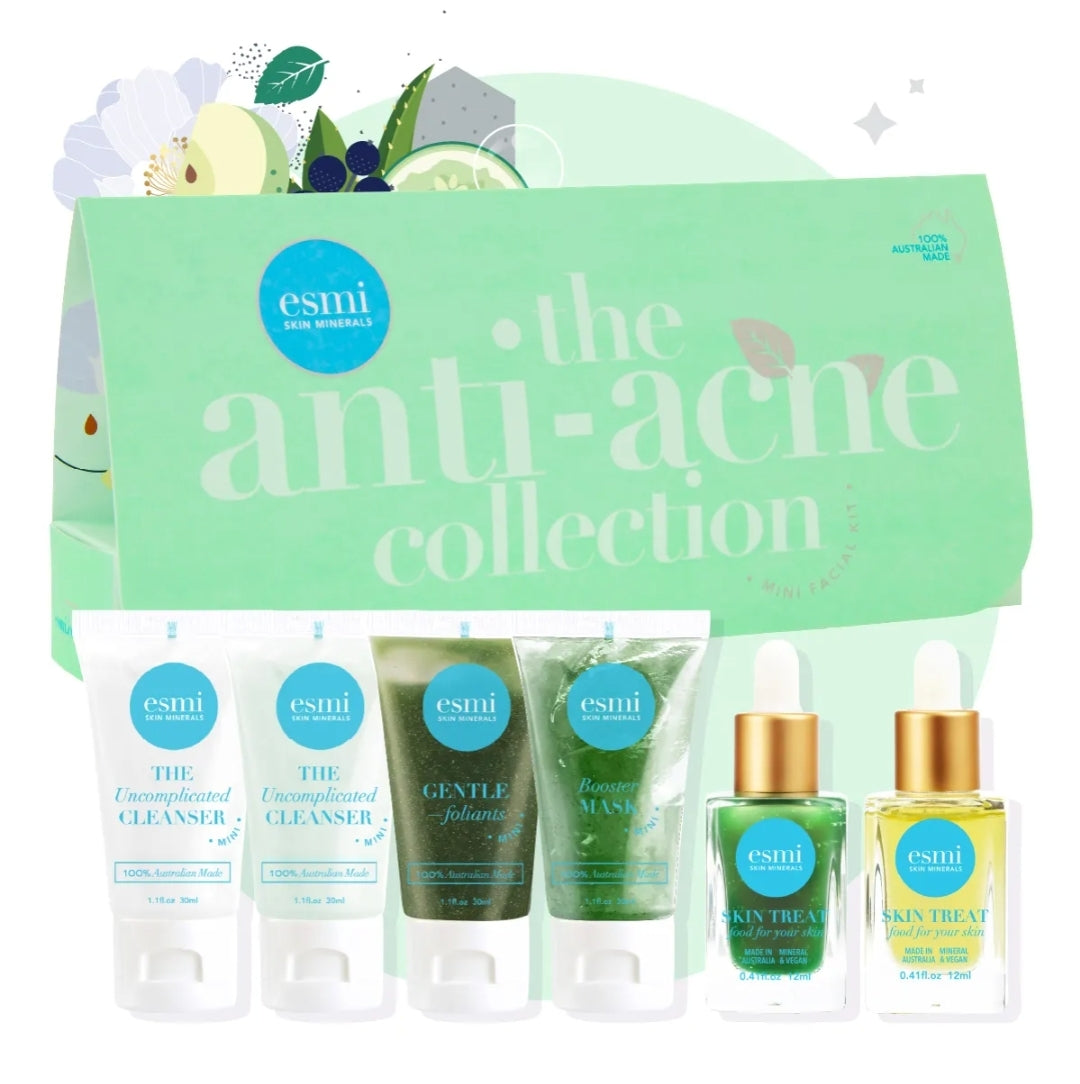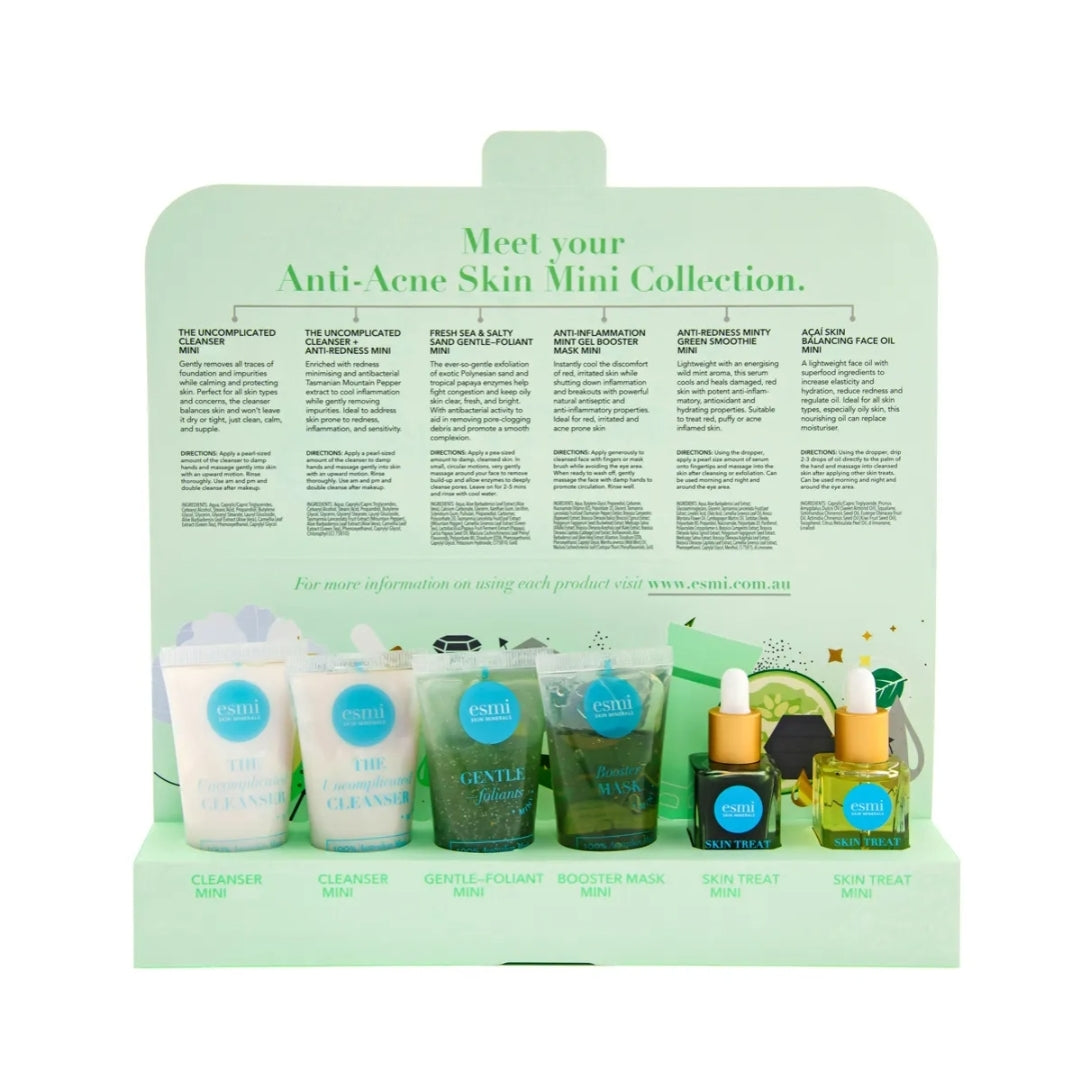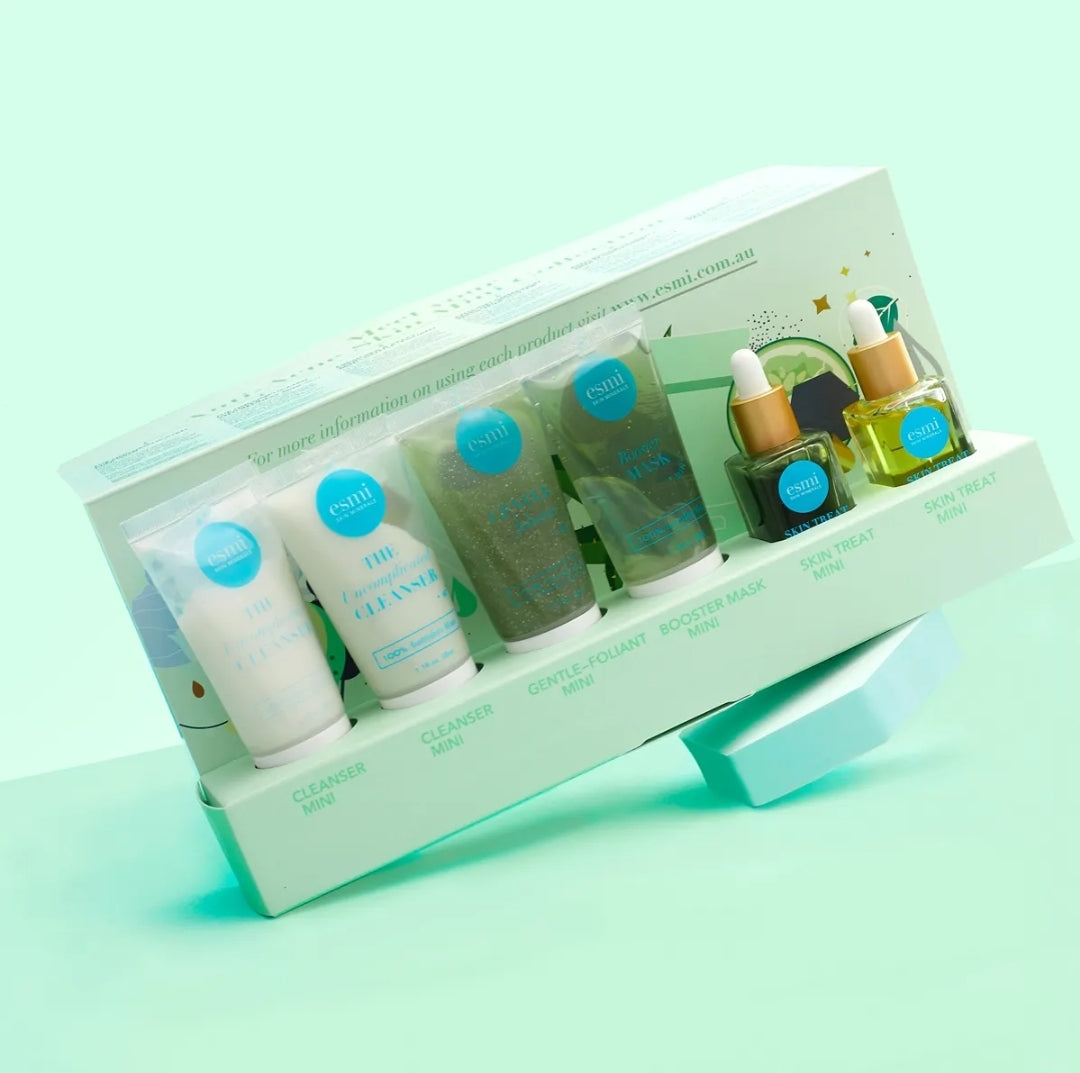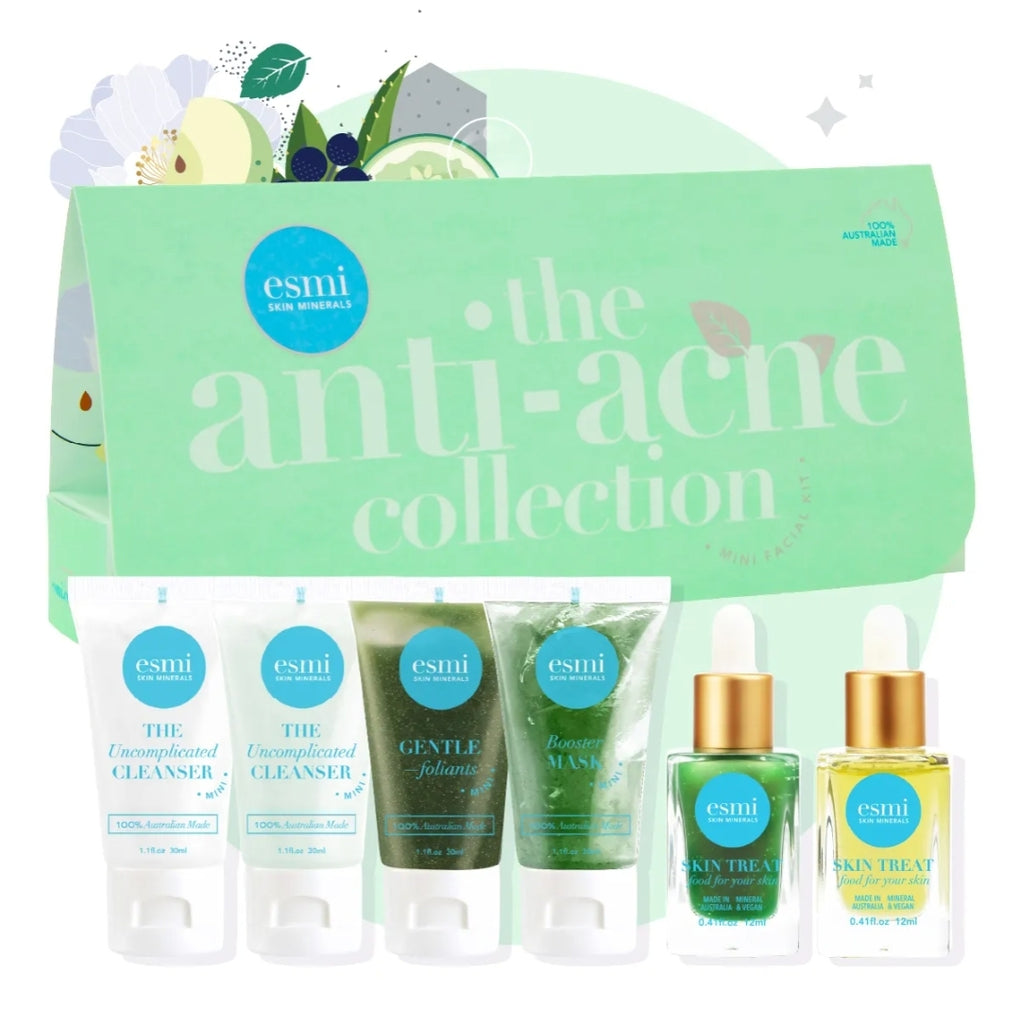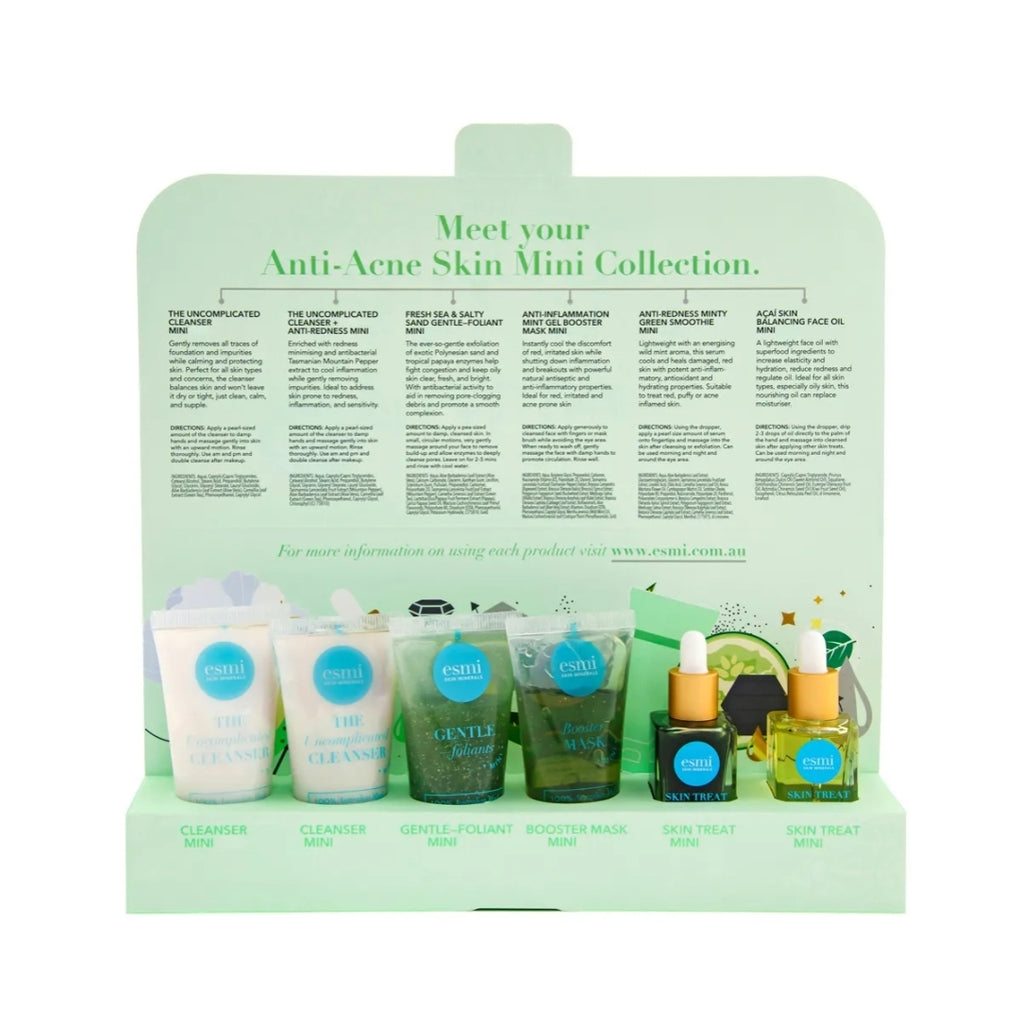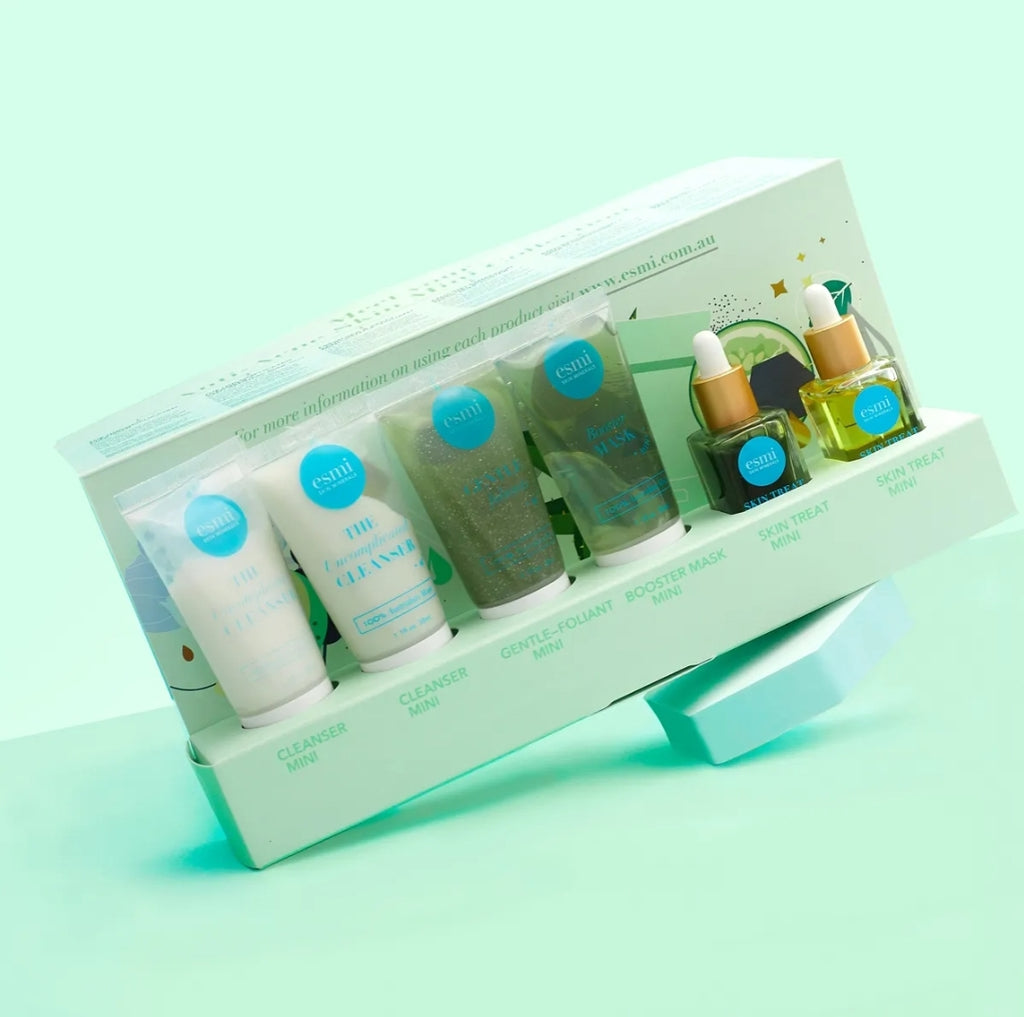 On Sale
Esmi The Anti-Acne Mini Collection
Calm and strengthen skin with the esmi Mini Facial Collection.
Our range of skin care for acne can assist in treating a range of acne related skin concerns, from mild to severe.
Living with inflamed or red skin, severe or mild acne can be an uncomfortable experience. Whether brought on by stress, lifestyle factors, hormonal, or other irritants, these kinds of skin concerns are very treatable with the right skin care.
Focus on:
- IMMEDIATE COOLING + CALMING RELIEF
- ANTI-BACTERIAL + OIL REGULATING
- STRENGTHENING OF THE SKIN BARRIER
Feed your skin with nourishing ingredients:
- NIACINAMIDE Skin Strengthening and Regulates oil flow
- MOUNTAIN PEPPER  Anti-inflammatory and Anti-bacterial
- JOJOBA OIL Soothing, Moisturising and Balance oil flow.
- TASMANNIA LANCEOLATA anti-inflammatory + antioxidant
- ARNICA speeds up healing
Includes:
- Uncomplicated Cleanser Mini 30ml
- Uncomplicated Cleanser plus Anti-Redness Mini 30ml
- Fresh Sea and Salty Sand Gentle Foliant Mini 30ml
- Anti-Inflammation Booster Mask Mini 30ml
- Anti-Redness Minty Green Smoothie Mini 12ml
- Acai Skin Balancing Oil Mini 12ml