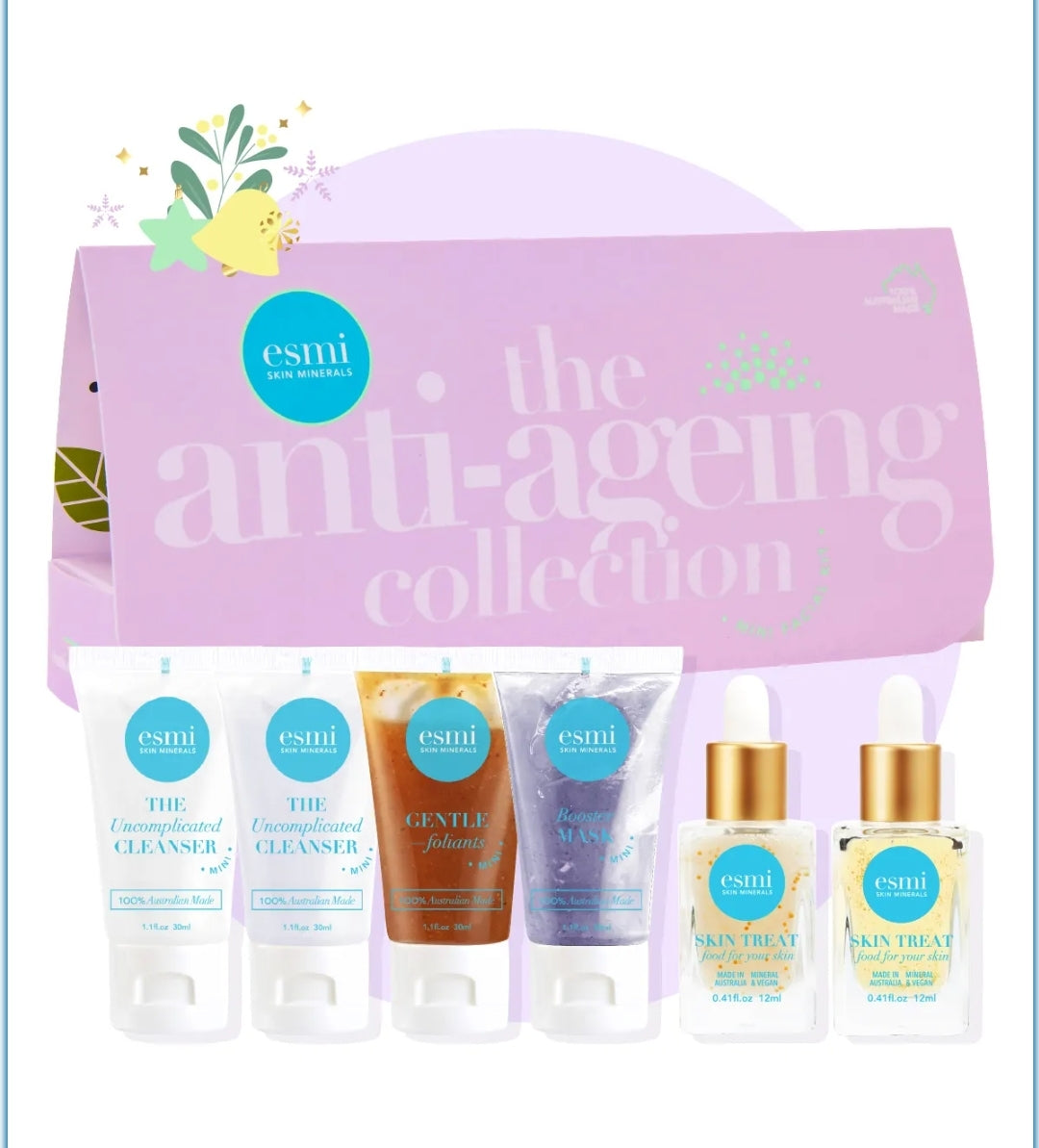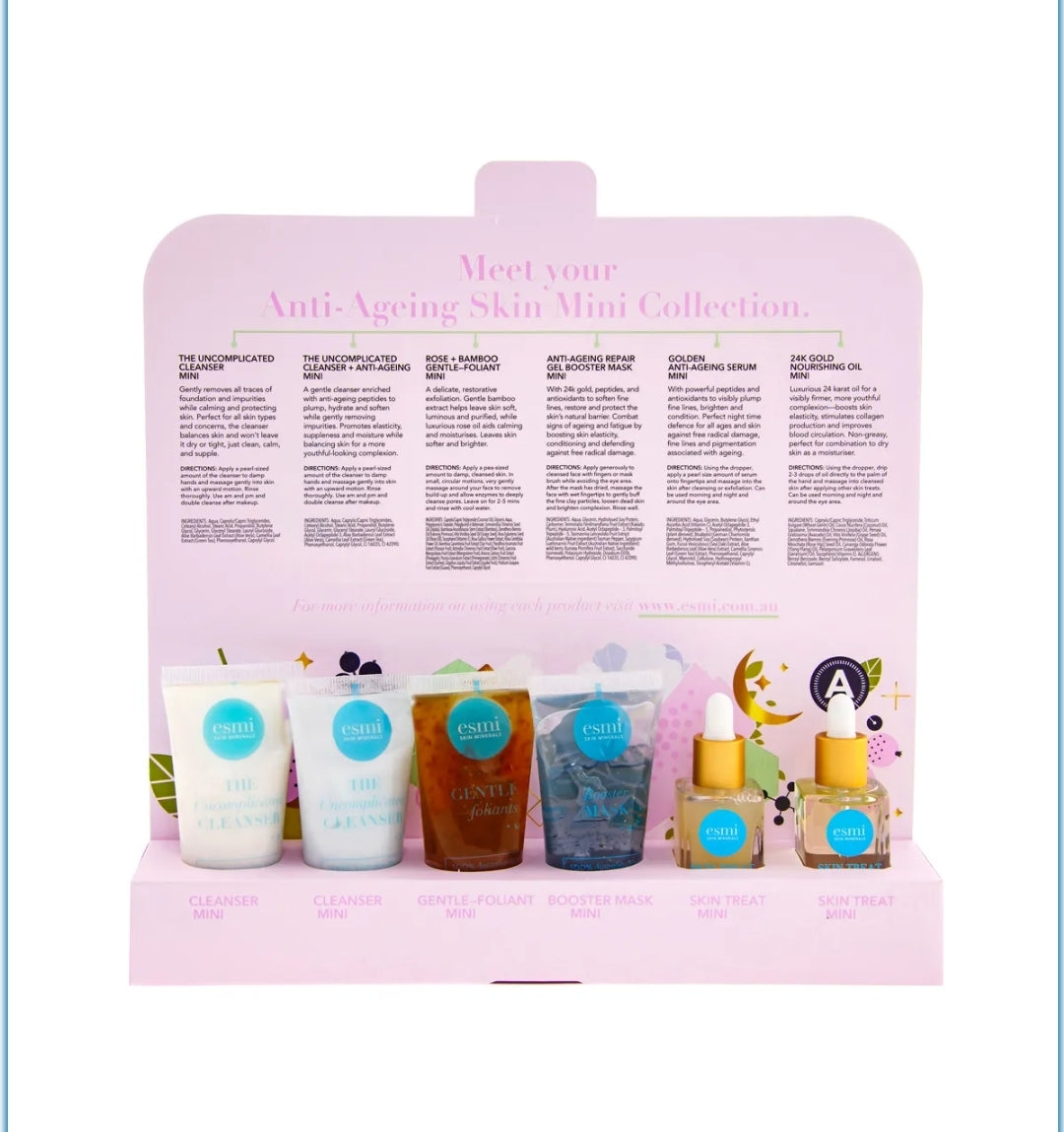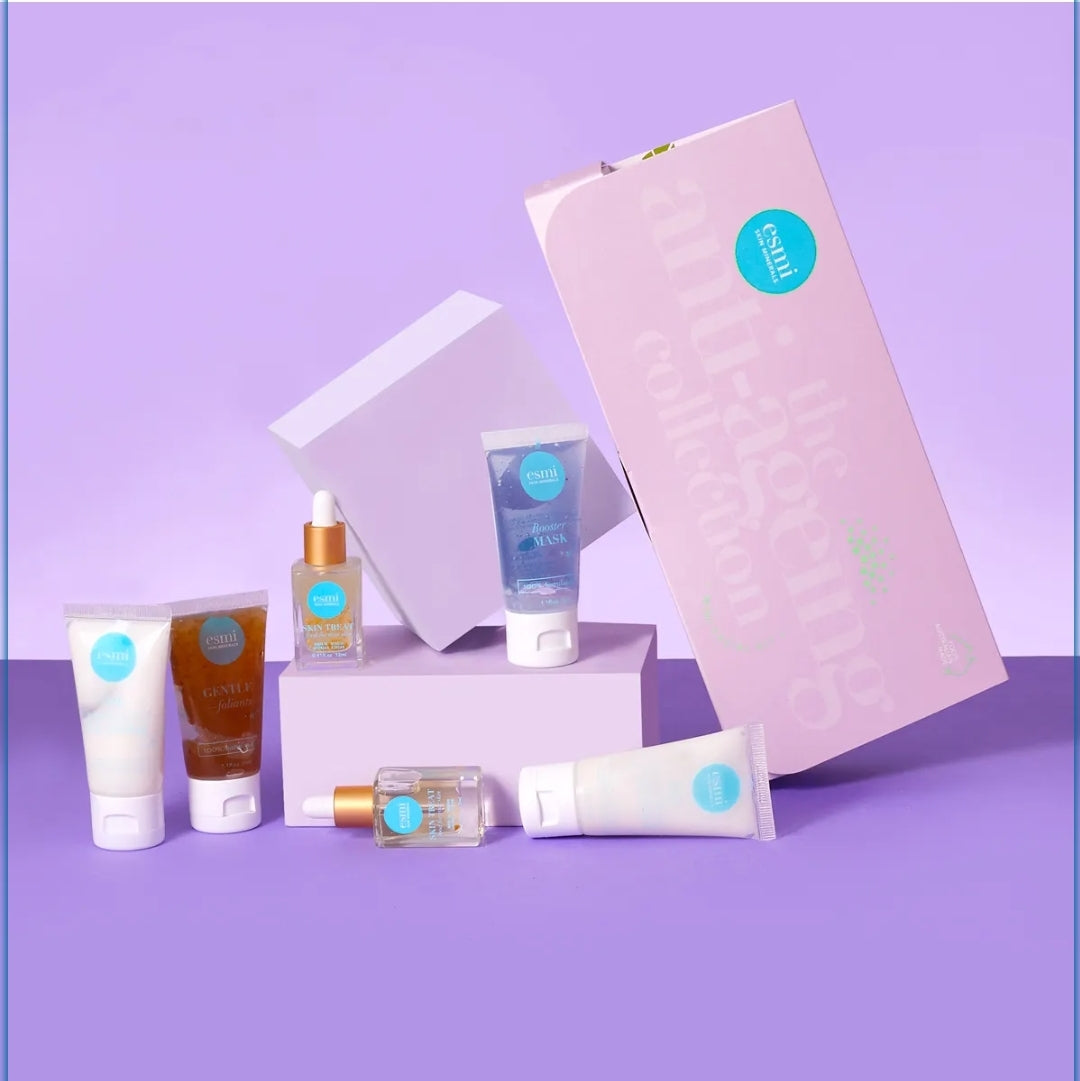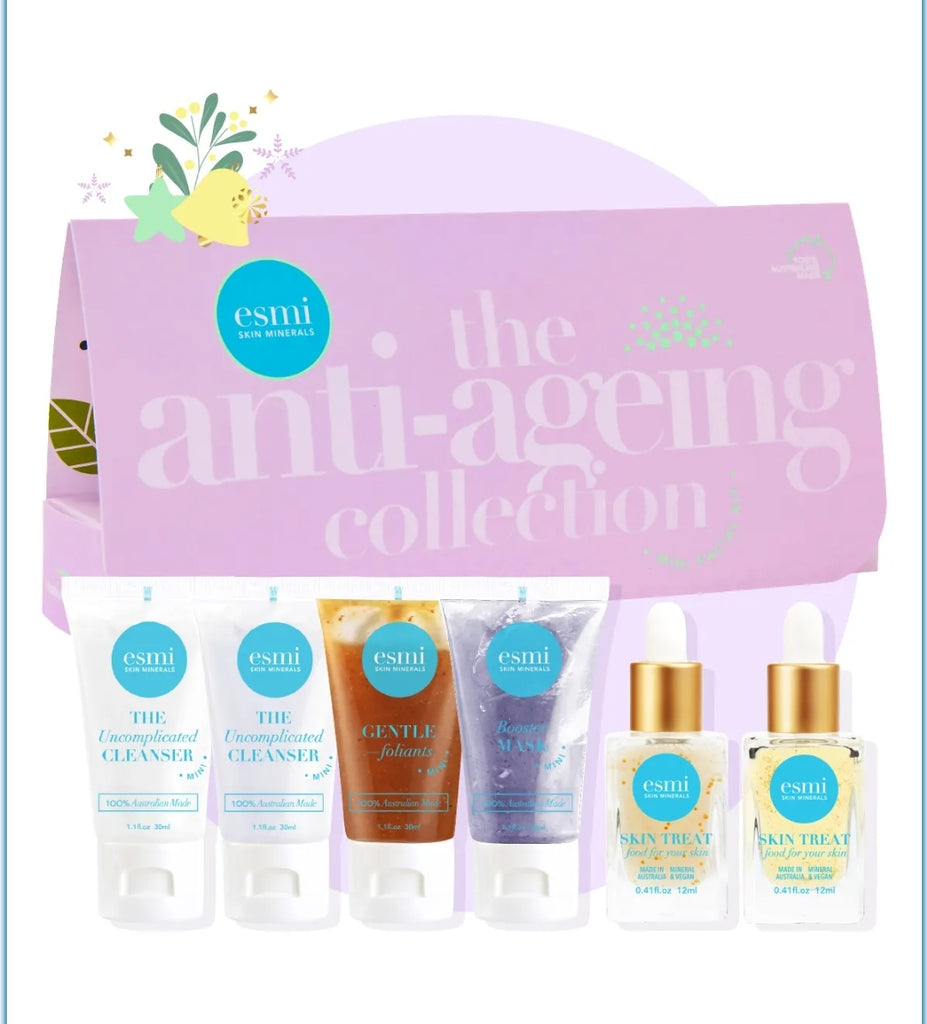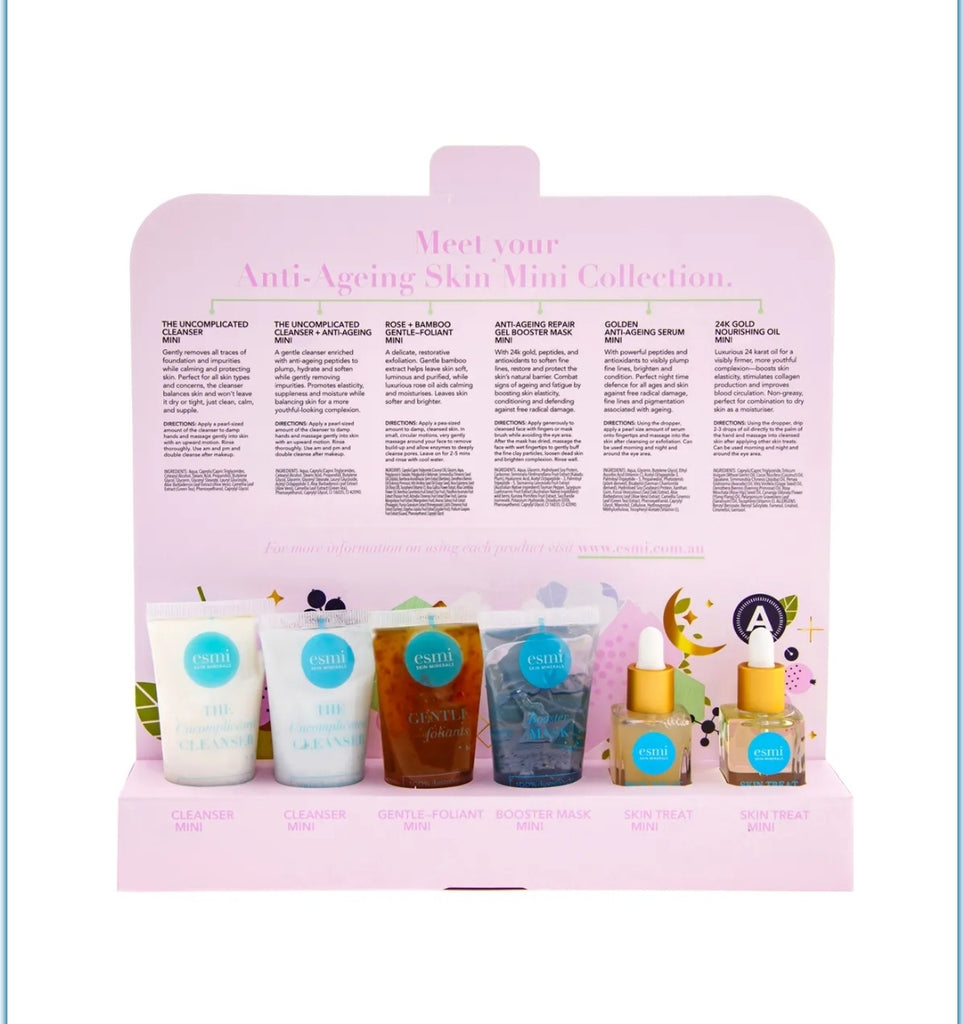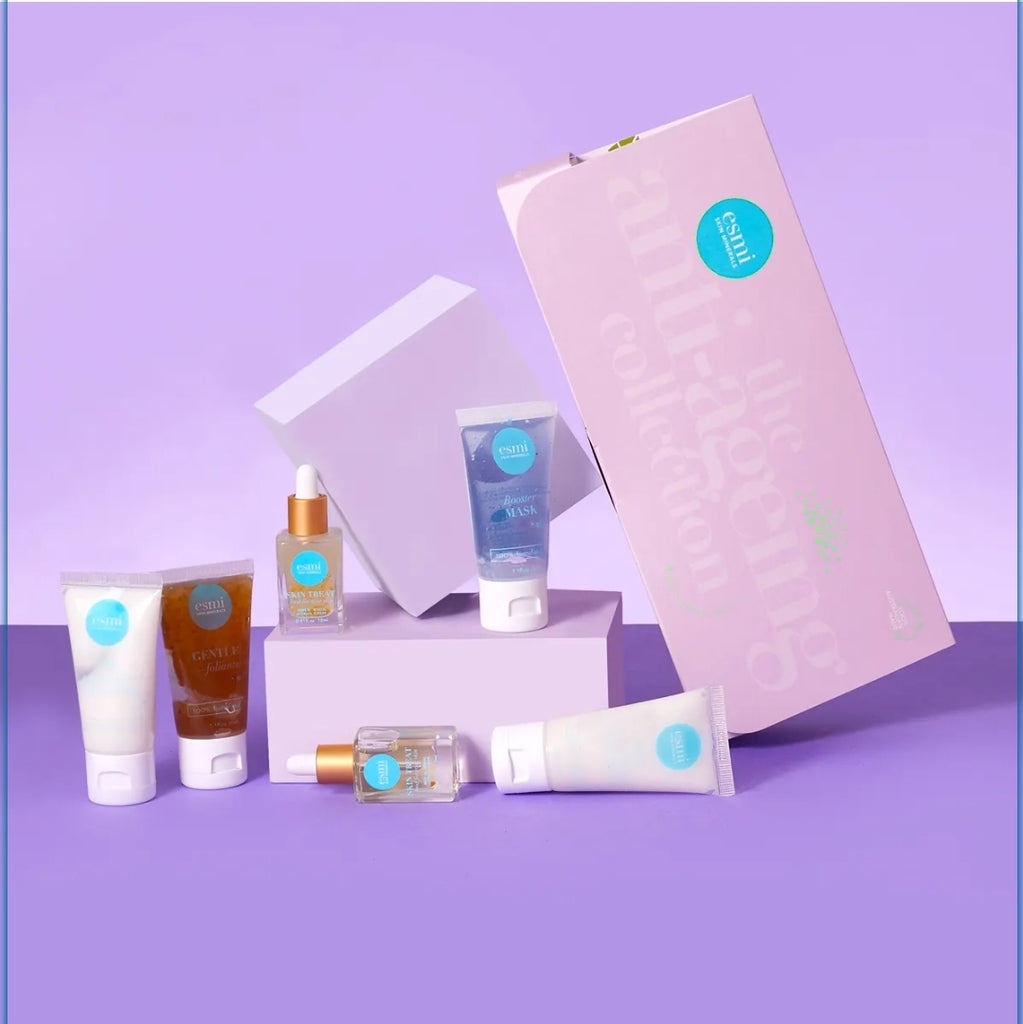 On Sale
Esmi The Anti-Ageing Mini Collection
Fight the signs of ageing with the esmi Mini Facial Collection.
Anti-ageing skin care targets wrinkles and fine line treatment while simultaneously addressing other signs of ageing including dullness, uneven skin tone, and pigmentation.
Collagen and elastin form the support structure for skin, giving it firmness and shape. Fine lines and wrinkles are caused when these fibres break down and the skin begins to lose elasticity and strength. This happens naturally as we age but can be accelerated by UV exposure, environment and lifestyle.
Focus on:
- DAILY SUN PROTECTION
- HYDRATING + VITAMIN RICH INGREDIENTS
- STRENGTHENING OF THE SKIN BARRIER
Feed your skin with vitamin rich and protecting ingredients:
- ALPHA HYDROXY ACIDS remove dead skin cells
- VITAMIN C free-radical protection + brightening
- HYALURONIC ACID boosts skin hydration levels
- PEPTIDES restoring + smoothing fine lines
- GREEN TEA EXTRACT packed with antioxidants
Includes: 
- Uncomplicated Cleanser Mini 30ml
- Uncomplicated Cleanser plus Anti-Ageing Mini 30ml
- Rose and Bamboo Gentle Foliant Mini 30ml
- Anti-Ageing Repair Gel Booster Mask Mini 30ml
- Golden Anti-Ageing Serum Mini 12ml
- 24K Gold Nourishing Oil Mini 12ml