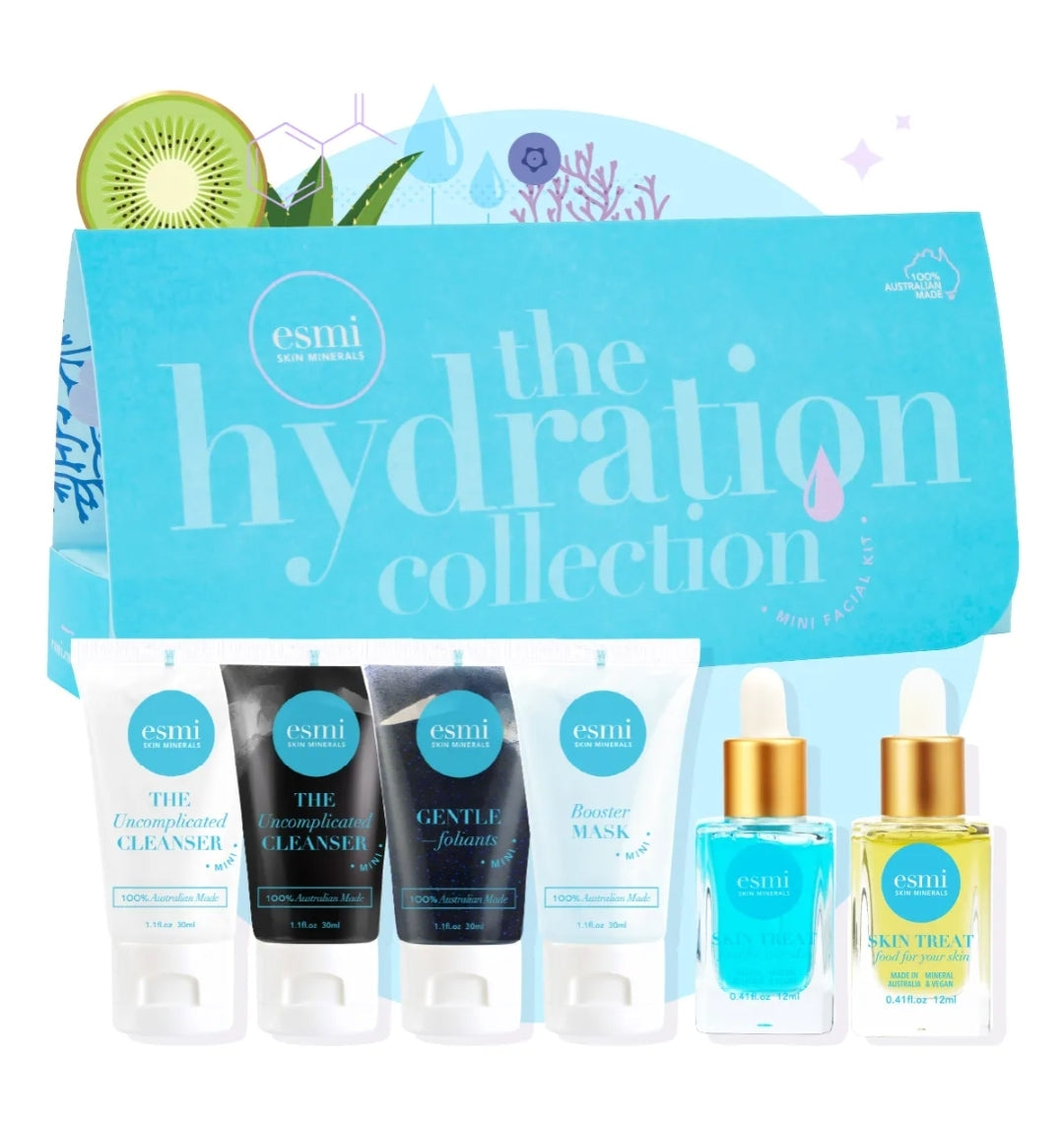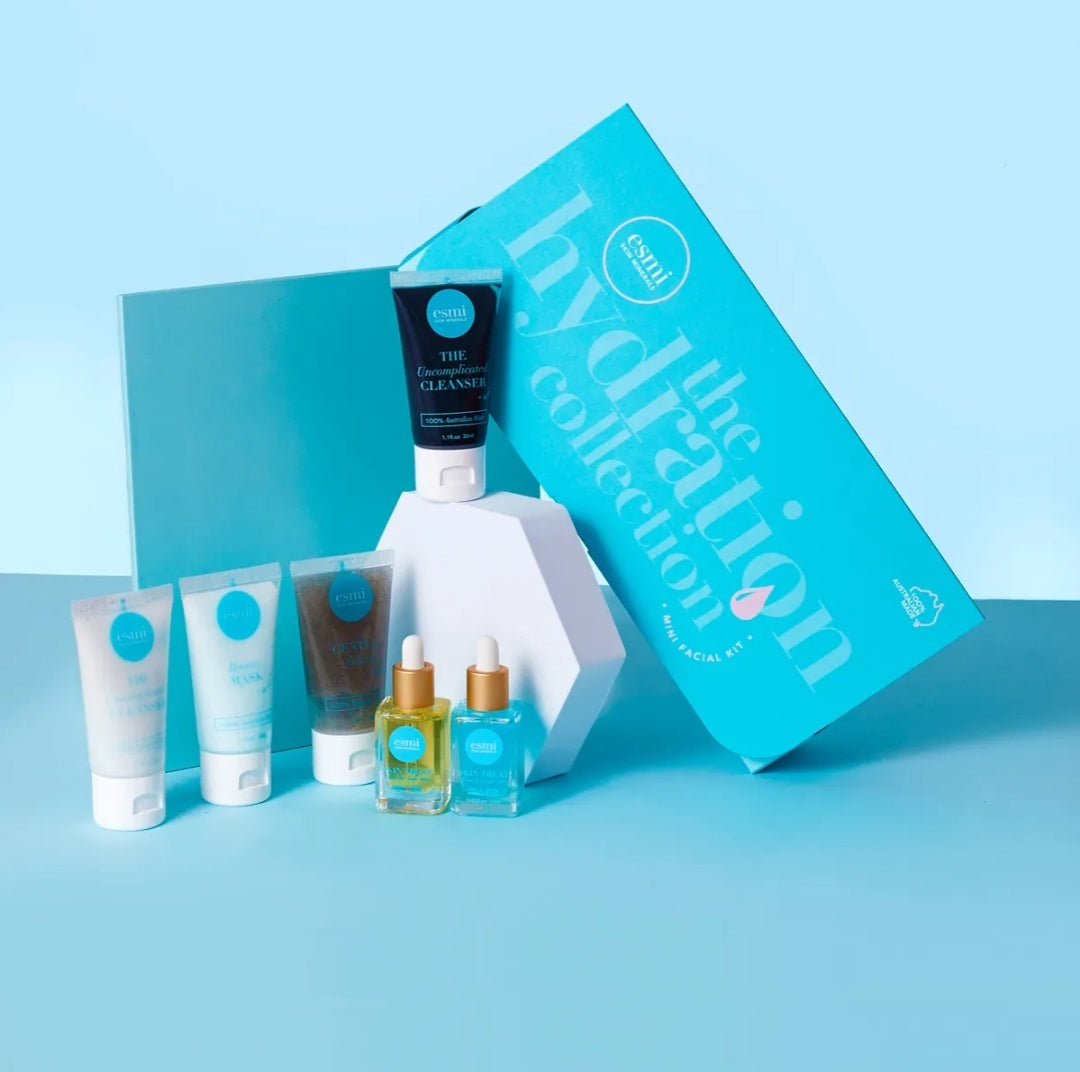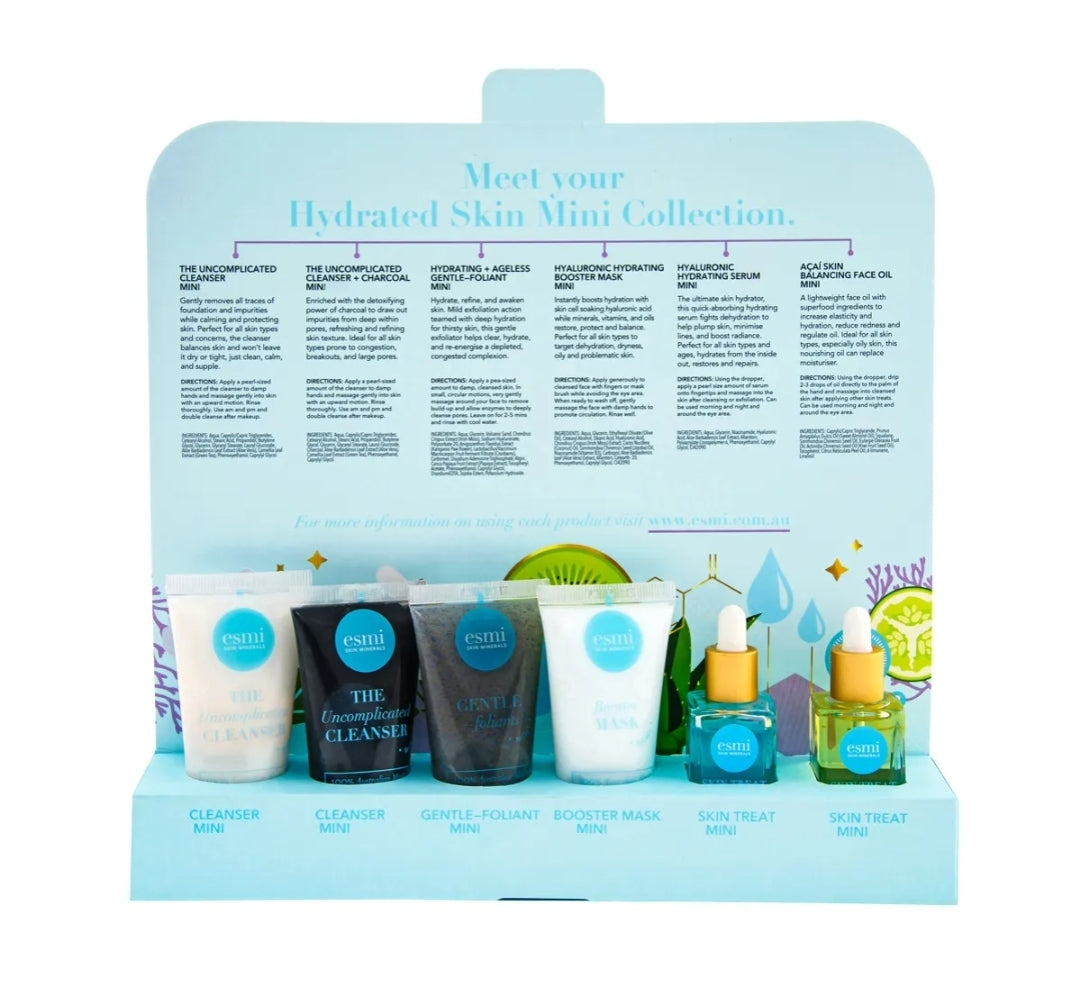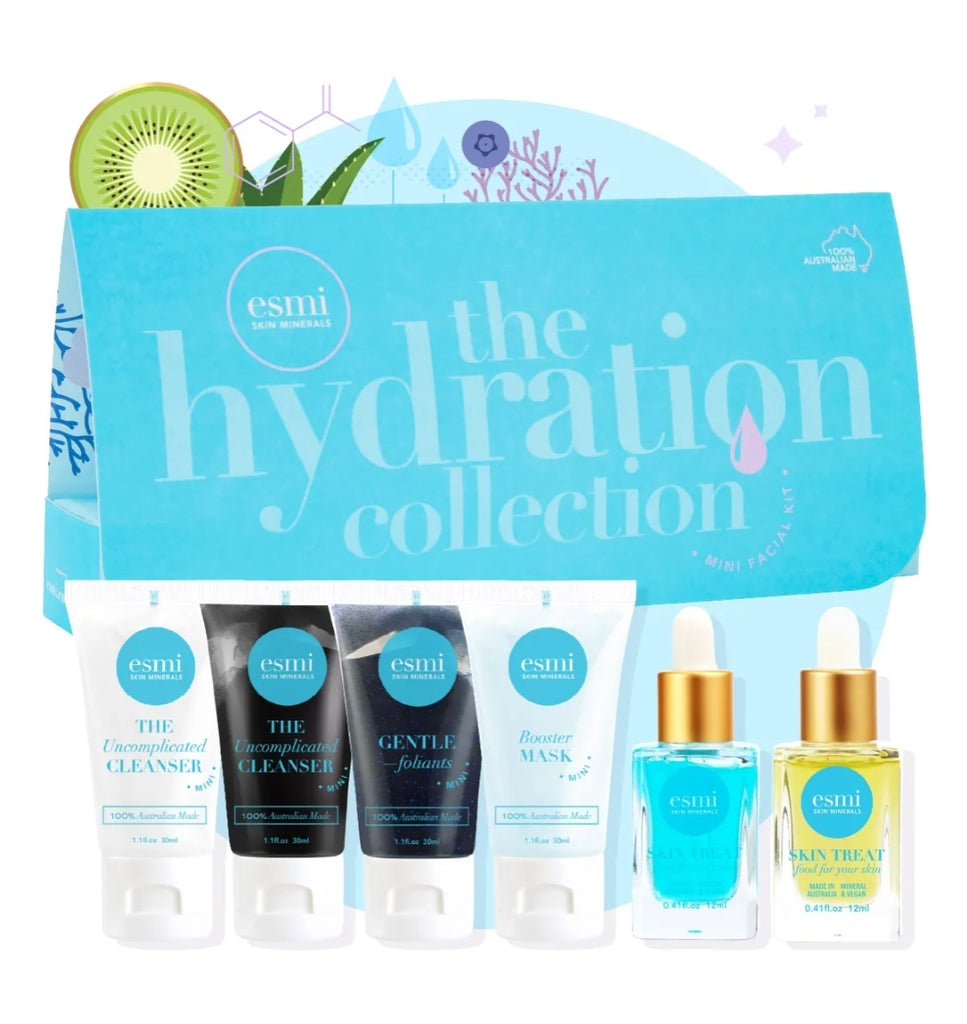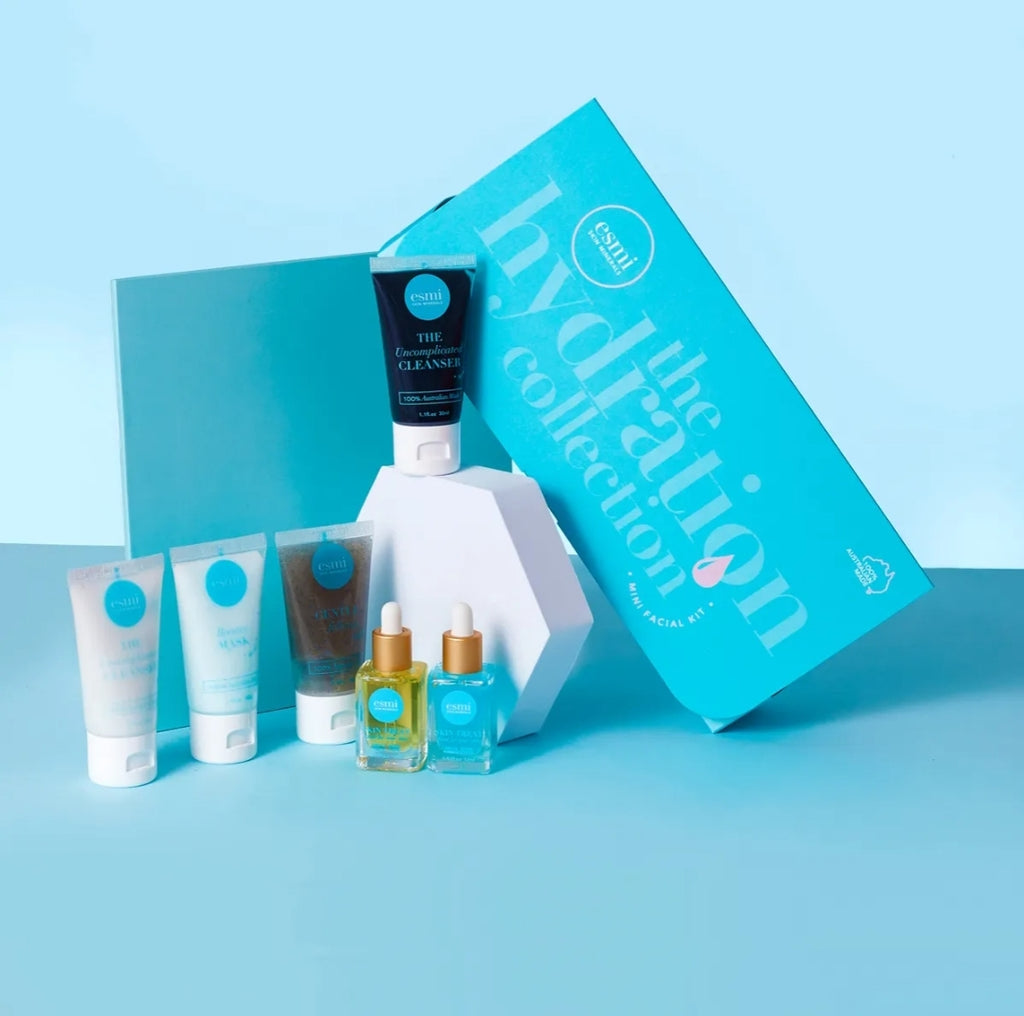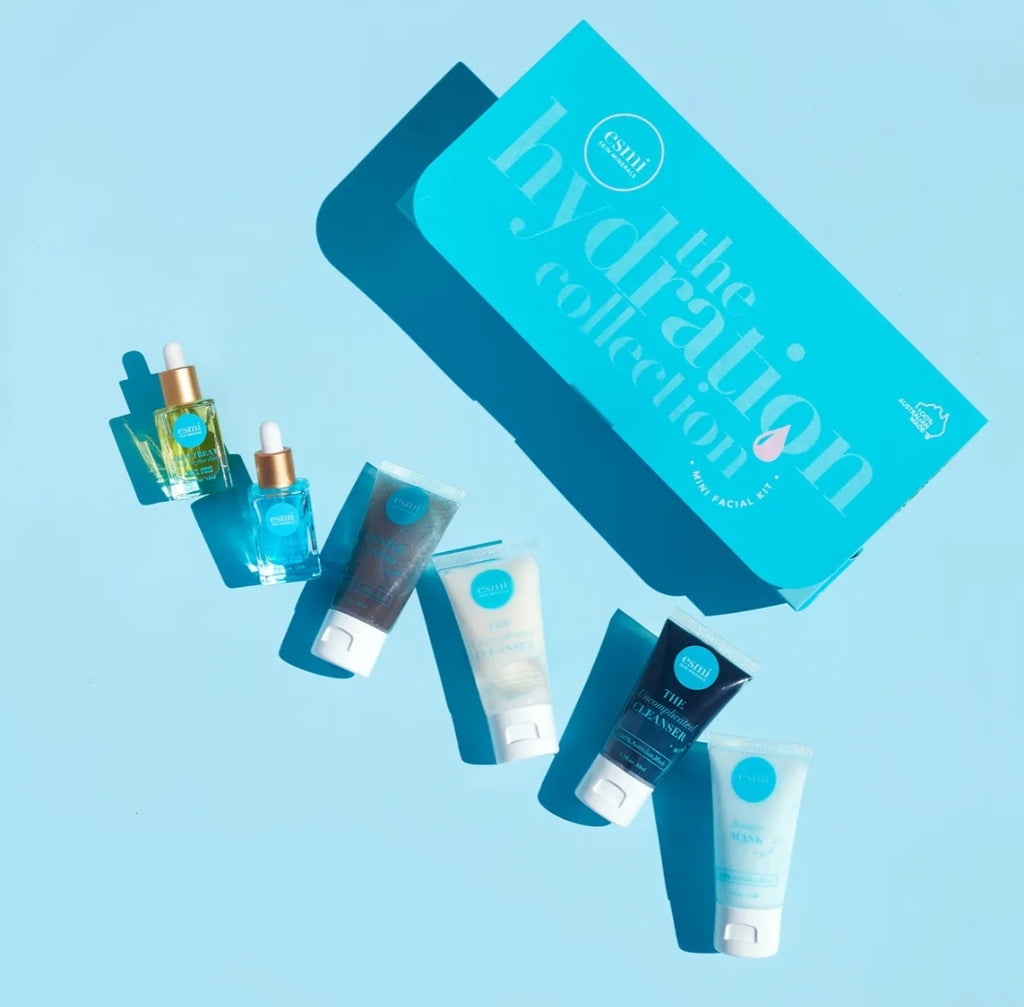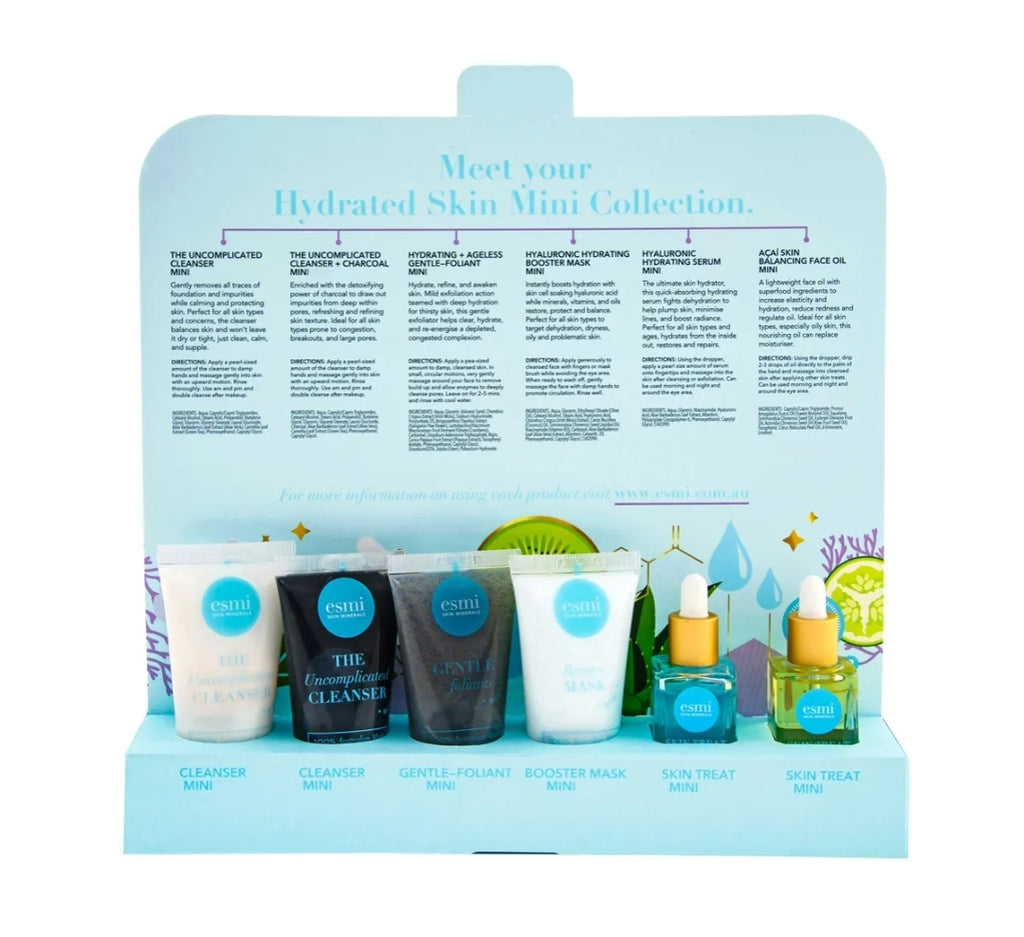 On Sale
Esmi The Hydration Mini Collection
Fight dehydration with the esmi Mini Facial Collection.
The best products for dehydrated skin focus on replenishing the skin cell's water content and preventing excess moisture evaporation.
Often confused with dry skin— but it's not the same. Dehydration is a skin condition that can affect all skin types. Dehydrated skin can appear flaky, rough, congested, uneven, dull with fine lines more obvious.
Focus on:
- REPLENISHING SKIN WATER CONTENT
- PREVENTING EXCESS MOISTURE EVAPORATION
- OCCLUSIVE + HUMECTANT INGREDIENTS
Feed your skin with hydrating ingredients
- NIACINAMIDE (VITAMIN B) skin restoring
- HYALURONIC ACID wide spectrum + triple action
- ALOE VERA for dry, damaged and compromised skin
- ALLANTOIN protect + condition
Includes: 
- Uncomplicated Cleanser Mini 30ml
- Uncomplicated Cleanser plus Charcoal Mini 30ml
- Hydrating and Ageless Gentle Foliant Mini 30ml
- Hyaluronic Hydrating Booster Mask Mini 30ml
- Hyaluronic Hydrating Serum Mini 12ml
- Acai Skin Balancing Oil Mini 12ml